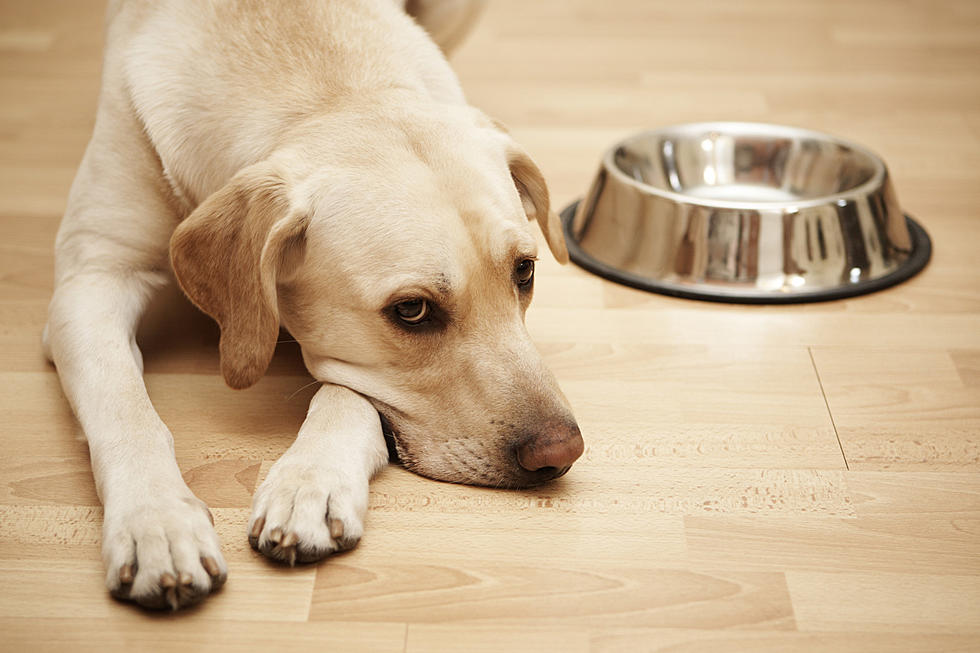 Urgent: Dog Food in Idaho Recalled for Possible Salmonella Risks
Chalabala | Getty Images
Boise, ID — Urgent recall notice: Vector Hi-Pro Plus dog food, a popular brand sold at various stores and locations in Idaho, including Boise and the Treasure Valley, is being recalled by the Food and Drug Administration (FDA) due to a Salmonella contamination.
The affected product is labeled "Victor Super Premium Dog Food, Hi-Pro Plus," and it's sold in five-pound bags. Look for the lot code "1000016385" and the Best By Date "4/30/2024" on the packaging; only this specific product and size are affected.
A total of 644 cases of the contaminated product have been distributed to pet supply stores nationwide, according to the official reports from the FDA.
If you do have one of these recalled bags of dog food, the FDA advises the following:
Do not touch the dog food, as humans are more at risk of the health concerns.
Do not feed the recalled product to pets or any other animals. Safely dispose of it.
Thoroughly wash and sanitize pet food bowls, cups, and storage containers.
Thoroughly wash your hands and make sure no one else can access it.
Being that Vector Hi-Pro Plus dog food is sold in Idaho, we wanted to strongly encourage customers to check their packaging and make sure they do not have one of the affected bags of dog food.
Your pet's well-being and your family's safety is a top priority. Stay informed, take precautions, ensure the health of your loved ones, and share this with those who have dogs, especially if you know of someone who purchases this brand of dog food.
We'll continue to monitor this recall and provide updates.
LOOK: The Most Popular Dog Names in Every State
Hey dog lovers, check out this awesome list of the most popular dog names in 2022 for every state, and get ready for some serious cuteness overload.
8 Fun Things to Do with Your Dogs in Idaho This Fall
RANKED: Here Are the 63 Smartest Dog Breeds
Does your loyal pup's breed make the list? Read on to see if you'll be bragging to the neighbors about your dog's intellectual prowess the next time you take your fur baby out for a walk. Don't worry: Even if your dog's breed doesn't land on the list, that doesn't mean he's not a good boy--some traits simply can't be measured.