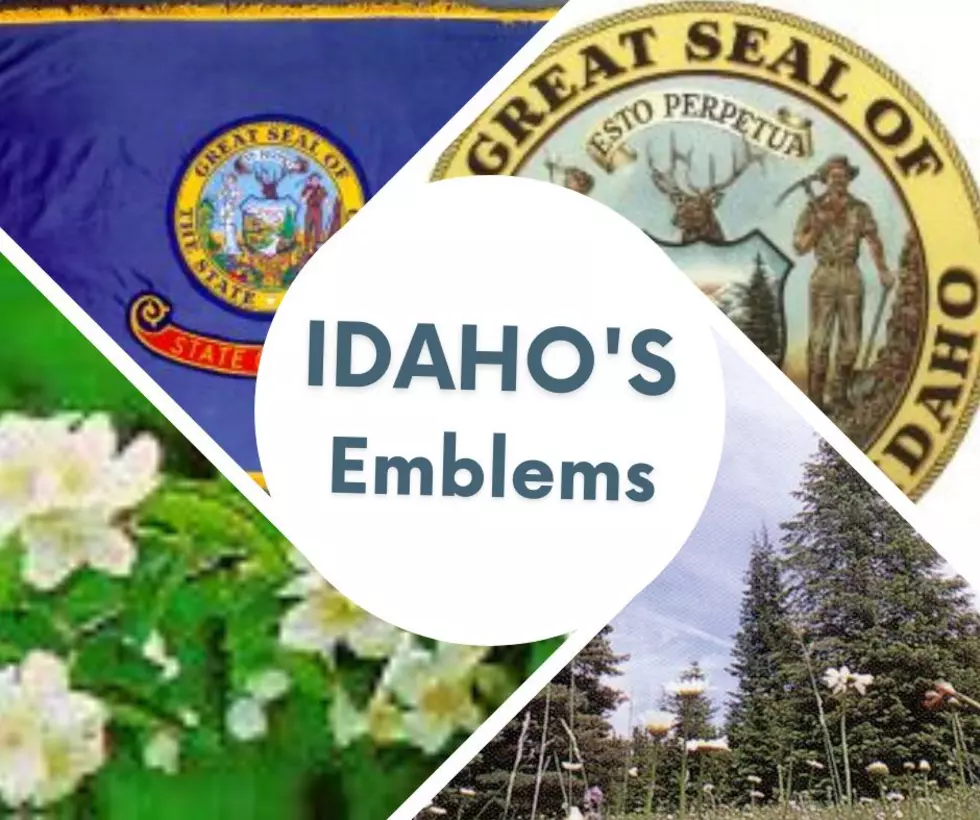 Flag Day: Idaho's Emblems
Photo by: Idaho.gov
You probably know about the state vegetable of Idaho...the potato. You've likely heard about the official state bird and fish. However, are you familiar with Idaho's state soil? Or how about the official state dance of Idaho?
This knowledge may seem useless, but you never know when it might help you win a random trivia night. Like NBC used to tell us, The More You Know. Today, we'll be learning all about Idaho's emblems and what our beloved state is known for.
Idaho's Emblems
All you need to know about Idaho's emblems and official (blanks). Great random facts to have about our state that could come in handy
6 Things Shaped Like The State Of Idaho
If you use your imagination, these 6 things all look like the state of Idaho. Might depend on the angle...maybe it's a stretch, but I can see it.
Secret Revealed! The Retro Weekend Getaway Idaho Locals Don't Want To Share
Six Things To Eat In Idaho That You Won't Find Anywhere Else
Idaho is famous for potatoes. We all know that. But did you know it's also home to some of the most unique and delicious food in the country? From finger steaks (what??) to Huckleberry, I'm going to detail all the unique food to try here in Idaho that you're unlikely to have anywhere else in the country. Let's get to the food!