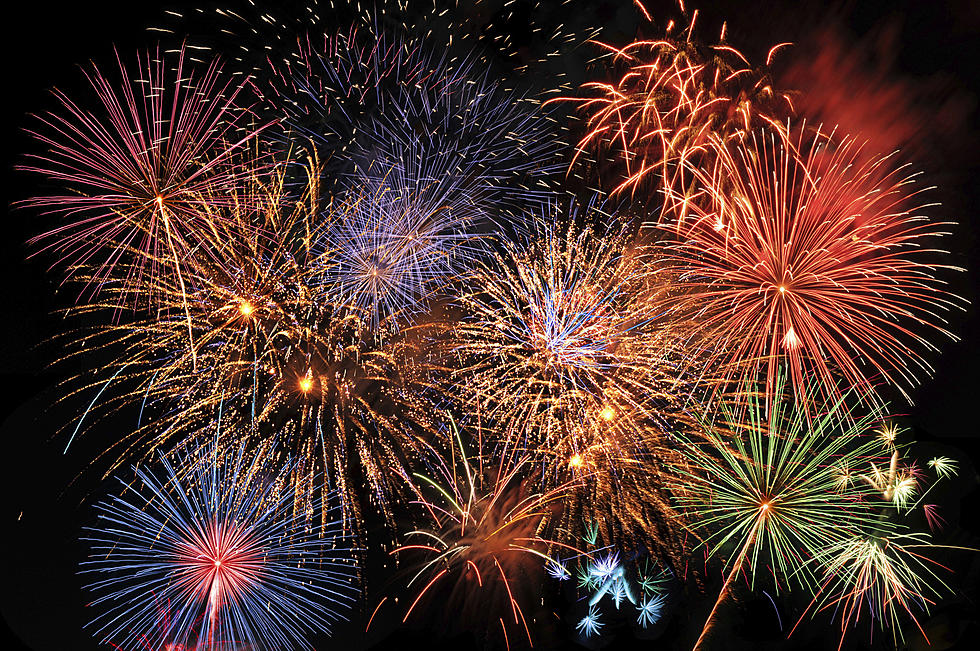 Idaho Community Festival Cancels 2023 Fireworks Display for a Good Reason
Gino Santa Maria
One of the best parts of living in the Treasure Valley is the fact that each suburb of Boise seems to put together some sort of summer celebration that really lets their personality shine! 
Nampa's celebration is two-fold. They really kick off the season with Parade America in May and follow it up with the incredible God and Country Festival at the end of June. Emmett has the Cherry Festival, which starts on Wednesday. Eagle hosts their Fun Days, complete with a 5K, Wet and Wild Parade, fireworks and legendary Rock Mountain Oyster Feed the weekend after the Fourth of July. And Kuna? It's hard to rival the fireworks display during Kuna Days in August. 
Of course, it wouldn't be summer in the Treasure Valley without Meridian Dairy Days. The celebration, which has a mission of building strong leaders aspiring to pursue a career in agriculture and dairy related fields, is celebrating its 94th year. The Dairy Show originated as a way to celebrate the 1929 grand opening of the Meridian Creamery which operated for 40 years. It eventually closed in 1970, but it's not hard to find the land it once sat on. City Hall is there now. 
While the modern day version of Dairy Days includes rides, live music and a parade, it hasn't forgotten its roots. It continues to include a dairy cattle show, dairy goat show and a pageant that encourages young women who are dairy consumers, live or work on a dairy farm or show livestock in FFA or 4-H to compete. 
All of those events are back this year, but eagle-eyed Dairy Days goers noticed that one part of the celebration is missing in 2023 - the fireworks extravaganza. Enough people noticed it that the Dairy Board addressed why they've canceled the fireworks for 2023 via Facebook. When you read their explanation AND their mission statement, it's hard to argue with the decision. The post read:
"The simple answer is that it has become very expensive. For a 15+ minute show we can, instead, award seven $1000 scholarships. To support youth in the Treasure Valley wanting to study in the field of Agriculture is our mission. So be patient for 10 days after Dairy Days and you will probably see all the fireworks anyone can dream of (or not). Think about it this way, you don't have to lock up your dogs in the house before coming out to listen to Jesse Dayne and the Sagebrush Drifters that night. (You're welcome)" 
Of course, the fireworks they're talking about is the City of Meridian's Independence Day Celebration. Those fireworks launch from the east side of Meridian Speedway around 10:20 p.m. on Tuesday, July 4. 
If that's STILL not enough fireworks for you, several communities in the area hold their 4th of July fireworks displays early. You can check out which ones with this year's Treasure Valley Fourth of July Guide below! 
KEEP READING: Boise and the Treasure Valley's Ultimate Fourth of July Guide 2023
Where will your Fourth of July weekend take you this summer? Here's a look at some of the great celebrations you can look forward to!
15 Incredible Boise Area Fairs and Festivals You Can't Miss in 2023
As the weather starts to warm up, so do fun events around the Treasure Valley! Mark your calendars and don't miss out on these fun celebrations!
7 Scrumptious Idaho Food Festivals You Can't Miss in 2023
One of these was recently named one of the best food festivals in the entire country! Scroll through to find out which one and when to mark your calendars!