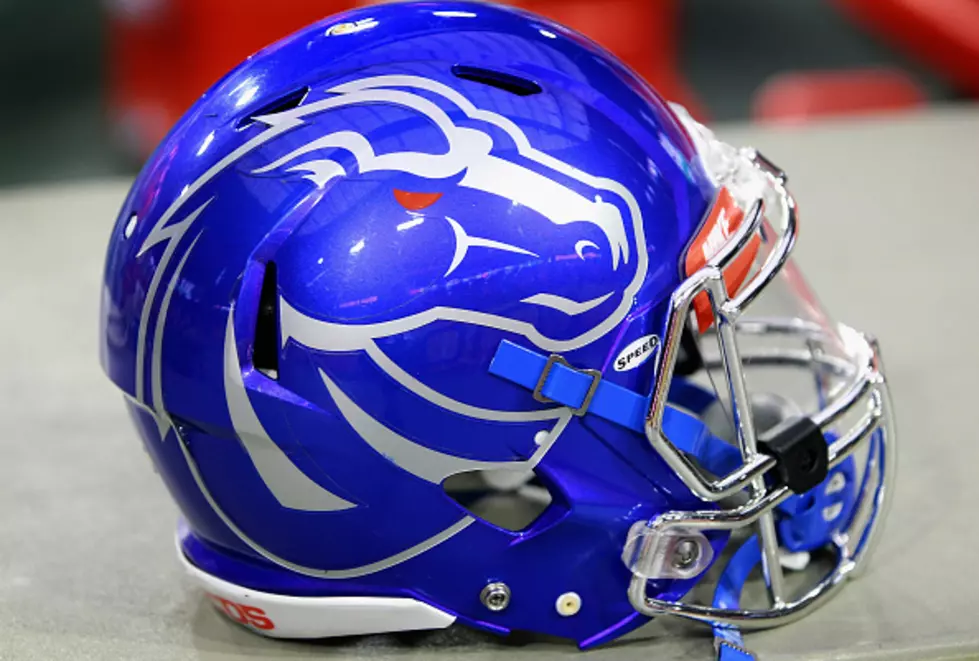 Boise State Football Top 50 Recruiting Class of 2019
Getty Images
I have never been big on reporting heavily on college football recruiting classes because so much can happen between a players verbal commitment and and senior season. Many simply don't make it more than a couple of seasons for a ton of reasons including homesickness, injury, grades, lack of playing time, each recruiting class can dwindle in a hurry.
But for now, the 2019 football recruiting class at Boise State is something to take notice of with it's 85.52 overall ranking according to 247sports.com. That is the best among the group of five teams in college football and 46th among all schools!
Among the 18 total players signed to national letters of intent are seven players considered 4-Star recruits.
Boise State doing a great job of beating Pac-12 teams to top players.
Today's National Letter of Intent signing day somewhat subdued because of the early signing period in December where 80% of recruits committed.
Still, this is the day coaching staffs can finally evaluate their season long recruiting effort and for the Broncos, 2019 has been an especially good year. The best since 2007 when the Broncos recruiting class included the likes of Kellen Moore, Billy Wynn, Doug Martin, Austin Pettis, Shea McClellin and Titus Young who turned out to be quite the challenge but quite the catch!
2019 BOISE STATE FOOTBALL SIGNING CLASS
NAME POS HT WT HOMETOWN (PREVIOUS SCHOOL)
Hank Bachmeier QB 6‐2 200 Murrieta, Calif. (Murrieta Valley HS)
Isaiah Bagnah STUD 6‐5 245 Lethbridge, Alberta, Canada (Lethbridge Collegiate Institute)
Kaiden Bennett QB 6‐0 175 Folsom, Calif. (Folsom HS)
DK Blaylock WR 6‐5 175 New Deal, Texas (New Deal HS)
Michael Callahan DL 6‐4 255 Yorba Linda, Calif. (Yorba Linda HS)
Ben Dooley OL 6‐5 295 Fallon, Nev. (Churchill County HS)
Keegan Duncan RB 6‐3 220 Declo, Idaho (Declo HS)
Jacob Golden OL 6‐6 285 Peoria, Ariz. (Peoria HS)
Austin Griffin TE 6‐7 240 St. George, Utah (Mt. San Antonio College/Snow Canyon HS)
Dylan Hall STUD 6‐6 230 Lancaster, Calif. (Antelope Valley HS)
George Holani RB 6‐0 195 Bellflower, Calif. (St. John Bosco HS)
Casey Kline OLB 6‐4 220 Brawley, Calif. (Brawley Union HS)
Lolani Langi LB 6‐2 210 South Jordan, Utah (Bingham HS)
Markel Reed CB 6‐2 180 Temple, Texas (Temple HS)
JL Skinner S 6‐4 205 San Diego, Calif. (Point Loma HS)
Gavin Wale K/P 6‐3 175 Henderson, Nev. (Coronado HS)
Khyheem Waleed WR 6‐3 190 Queen Creek, Ariz. (Casteel HS)