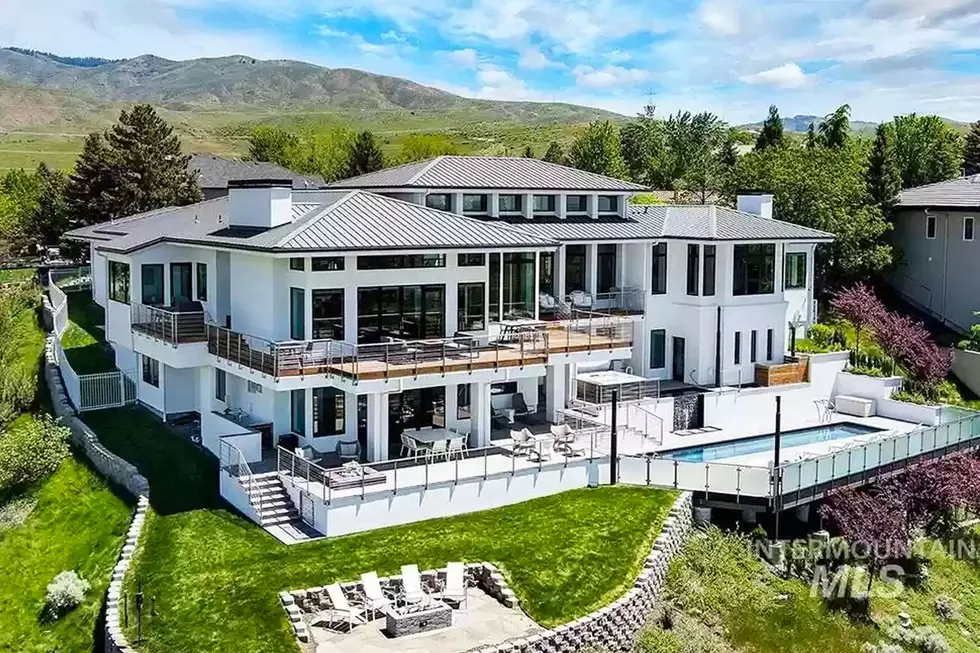 $5 Million Luxury Home Has Stunning View of Boise's Downtown Skyline
Intermountain MLS
Take a look! The home is already stunning but the views will take your breath away. If only money wasn't an issue am I right?
The home is a 6-bedroom, 7-bathroom luxury home with 6,775 square feet of space, and it's currently listed at $4,980,000...
The home's listing says...
"A striking fusion of worlds, Idaho's rustic beauty and sleek contemporary lines of the California Modern are emboldened in this one-of-a-kind architectural masterpiece. This placement in Boise's coveted and privately gated Nines Ridge community is simply irreplaceable, with panoramic views sweeping east to north of the downtown skyline, the valley lights and foliage, the Owyhee mountains, and the Boise Front captured from walls of windows and an impressive 3000 sf of outdoor deck space."
It's a beautiful home, but I wouldn't have included "California" in the description... though I guess that's probably who they're trying to appeal to, right? The listing continues...
"Having undergone a complete rebirth in 2020 (taken down to the studs and rebuilt), every surface has been refreshed with exquisite style and impeccable quality to create a home of tremendous comfort and smart design. Proudly situated at the end of the street, the home sprawls across a graciously sized .72-acre homesite overlooking the back of the Front 9 of Crane Creek."
Keep scrolling for pictures of a REALLY interesting luxury home in Nampa as well as a $9 Million Mountain-Top Home in Ketchum 👇
$5 Million Luxury Home Has Stunning View of Boise's Downtown Skyline
$1.7 Million Really Interesting Luxury Home in Nampa Just Hit the Market
And... you have to check it out! Here's 50+ pictures to show you just how interesting this house is.
Incredible $9 Million Private Mountain Home in Ketchum
Scenic Countryside Home in Kuna for Sale is Absolutely Stunning
$1.8 Million Modern Farmhouse in Emmett is Absolutely Stunning