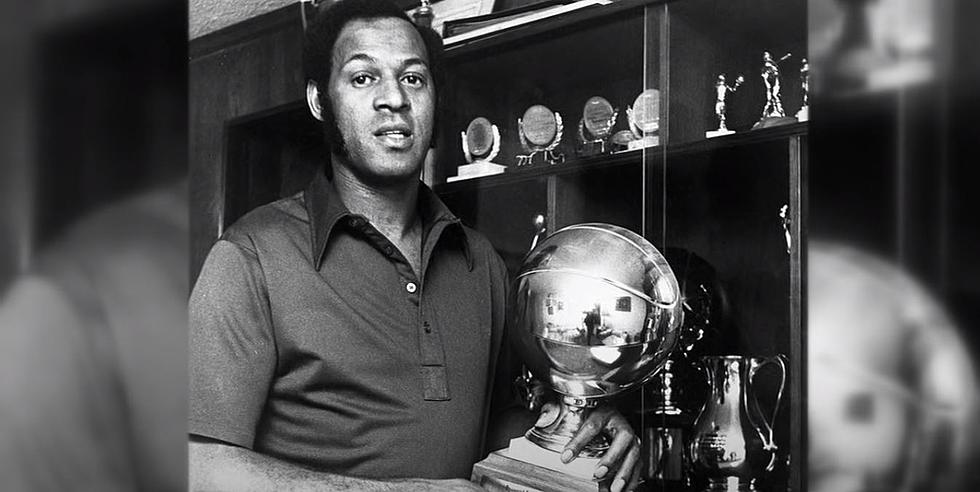 3 Players With Idaho Ties Who Played For NBA Championships
YouTube/ESPN
Idaho is known for many things. The outdoors, a blue football field, and obviously, potatoes. One thing Idaho is not known for is basketball players. As the NBA Playoffs are now into the second round, we look at some of the most successful basketball players to play in the NBA with Idaho roots. Former Boise State star Chandler Hutchinson didn't play much, but he played in the first round of the playoffs this season. Unfortunately, his team didn't get past the Philadelphia 76'ers. For the purpose of this article, we will focus on players that have made it to the NBA Finals.
Elgin Baylor
When it comes to players with any tie to Idaho, the first player mentioned is Elgin Baylor. Elgin Baylor only played one basketball season in the gem state, but it was a great one. He didn't have good grades in high school, so many prominent colleges wouldn't take a chance on him. Thanks to some help from a friend, the College of Idaho, then known as Albertson College of Idaho, gave him a scholarship for both football and basketball. He averaged over 31 points per game for the Yotes before the coach was fired and Baylor's scholarship was canceled. He went on to the University of Seattle, where he led them to the Final Four but lost to Kentucky in the tournament's final game. Baylor had a Hall of Fame-caliber professional career and played for the NBA Championship seven times with the Lakers. He averaged over 26 points per game during those seven Finals appearances, but it wasn't enough. His Lakers teams, both from Minneapolis and Los Angeles, lost all seven times.
Gus Johnson
Gus Johnson, another Hall of Famer, played 10 years as a pro. He was a big-time player at Boise State and the University of Idaho, where he averaged 19 points per game. He was drafted in the 2nd round by the Baltimore Bullets in 1963. After several great seasons, including five all-star games, he finally took his team to the NBA Finals in 1971. Unfortunately, he ran up against a Milwaukee Bucks team with a young superstar named Lew Alcindor, later known as Kareen Abdul-Jabar, who swept the Bullets in four games. After changing teams and going to the Indiana Pacers in the rival ABA, he won the ABA Championship in 1973 against the Kentucky Colonels. Gus Johnson died prematurely from brain cancer at just 48 years old. His number 25 is still retired by his former NBA team, now known as the Washington Wizards. His number 43 was the first to be retired by the University of Idaho.
Ron Boone
Ron Boone played his college career at Idaho State, where he averaged 20 points per game. He was drafted by the Phoenix Suns of the ABA in 1968 but never played for them. His professional career was spent on teams that no longer exist in Dallas, Utah, St. Louis, and Kansas City. When the ABA and NBA merged, he played six games for the Los Angeles Lakers before spending his final two seasons playing for the Utah Jazz. Ron Boone won an ABA Championship in 1971 while playing for the Utah Stars.
Chris Childs
Only one other player with Idaho ties has ever played for an NBA Championship. Chris Childs had a fine collegiate career at Boise State, averaging roughly 14 points, 3 rebounds, and 3 steals per game. He graduated after the 1988-89 season and went undrafted. Childs played in the Continental Basketball Association for four years before joining the New Jersey Nets. He signed with the New York Knicks in 1996, where his defense helped the Knicks get to the NBA Finals in 1999. Unfortunately, they lost to the San Antonio Spurs in a pretty one-sided series.
We are still waiting for the first player with NBA ties to win an NBA Championship. Will it be Chandler Hutchinson, or will it be someone that isn't even in the league yet?
10 Celebrities You're Most Likely to Encounter in Idaho