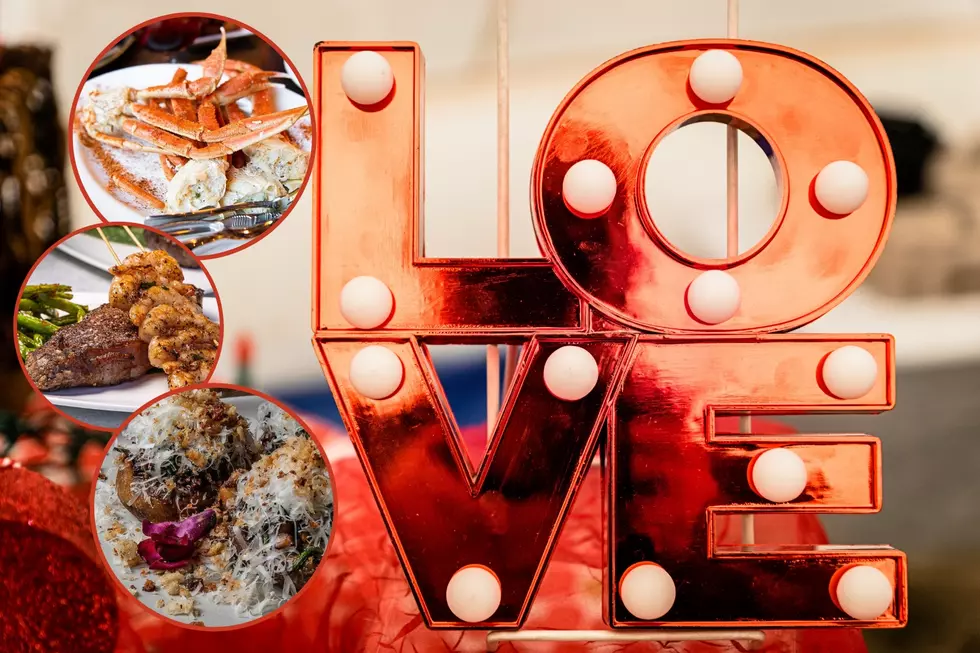 10 Boise Restaurants Perfect for a Last Minute Valentine's Date
Photo by Jesse Goll on Unsplash + Facebook/Lucky Fins + Apericena + Kona Grill
So, you waited until the last minute to book Valentine's Day reservations. While we're confident that if you had to pull off something special in your own kitchen, you could totally do it, it may be important to you to get out of the house to celebrate. 
We totally understand. You may work long hours and if you were to do it all from scratch, dinner might not get on the table until 9 p.m. Or you just really, really want to spend some time with your sweetie without the kids running around and screaming. (Plus, mac and cheese and hot dogs don't sound like a romantic Valentine's Day meal.) 
Well, there's good news and bad news. The bad news? Many of the restaurants that are considered the most romantic in the Treasure Valley appear to be completely booked during dinner hours on February 14. We're talking Chandlers, Fork, Richard's, etc. 
The good news? A handful of other great restaurants still show a handful of reservations available through Open Table or Resy. You may have to sit at a hightop on a heated patio, but if you're in a pinch, these restaurants hope to make your Valentine's Day special! 
Disclaimer: The article was originally published early on February 8. It's possible that these reservations may have been scooped up after our publish time. Several restaurants went from showing reservations available to completely booked WHILE we were writing it, so don't delay! 
10 Boise Restaurants Where You May Be Lucky Enough to Get Valentine's Reservations
Many of the Treasure Valley's most popular "romantic restaurants" are booked solid for Valentine's Day. If you waited until the last minute, these 10 restaurants were showing a handful of invitations still available through Open Table or Resy.
KEEP READING: 15 of the Treasure Valley's Favorite Go-To Date Night Restaurants
What makes for the perfect date night? We think the answer varies depending on the couple, so we asked our listeners to share their favorite Treasure Valley date-night spots! These were the top contenders organized from the classiest to the more casual.
10 Of Boise's Most Splurge Worthy, Expensive Steaks
For this list, we checked the menus at some of Boise's top-rated steakhouses and fine dining establishments and picked the MOST expensive steak from each. If we didn't do it that way, this list would probably be dominated by Chandlers which six different steaks costing $70 or more on their regular menu! (We also didn't include steaks big enough for two.)