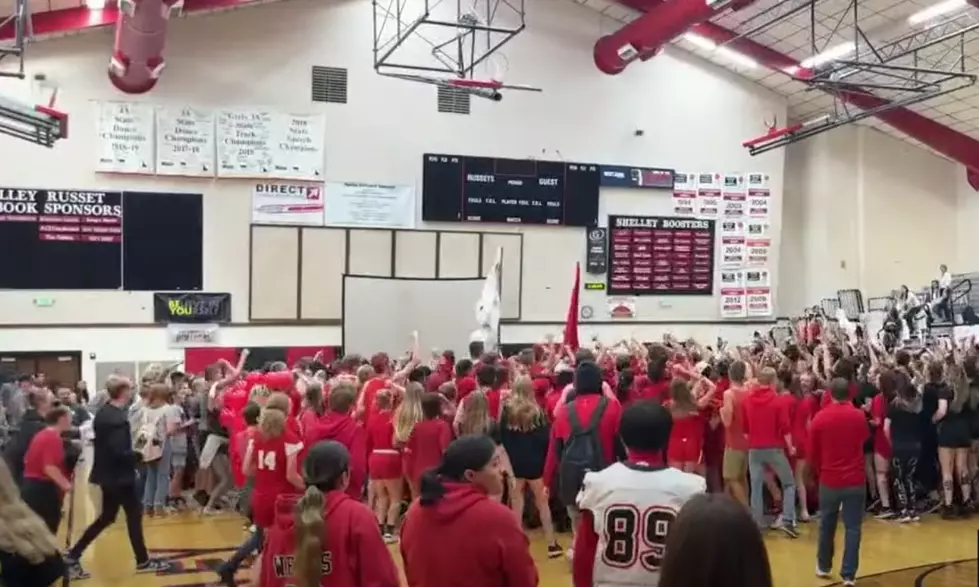 This Unique Idaho High School Mascot Wins National Recognition
Credit: YouTube / KIFI Local News 8
Here in Idaho, there is a lot of pride and allegiance to our high schools--given there have been very few new schools built in recent history, most "locals" went to a school that has been around for a very, very long time. These loyalties have developed rivalries over the years that are battled on fields, courts, and race tracks annually. Everyone knows that Bishop Kelly and Kuna will never get along and that Eagle and Mountain View will forever go back and forth-- right?
What about each school's respective mascot, though? Who has the best in all of the land?
If you didn't know, Idaho is home to some very interesting ones...
Idaho Mascots: That School Is a What!?
Mascots are a special addition to any school or sports team and they often encompass what makes that group special. It is a sense of pride that keeps the spirit of a mascot alive. Here in Idaho we have some unique ones...and a very controversial one, too.
Which of these unique mascots is your favorite? 
The Maniacs may always been one of the most unique, but another mascot has drawn a lot of attention recently and it's being honors on a national level.
One of those mascots that we mentioned up above has placed SECOND in the nation, according to a recent competition put on by SBLive.  Receiving over 70,000 votes, the Shelley High School Russet placed second in the nation according to the web results.
SBLive describes the mascot:
Shelley's mascot isn't just any potato — it's a russet-burbank potato that wears a crown, robe and scepter. Shelley offers a two-week break from school to allow students to assist in the season's potato harvest.
We had absolutely no idea that school shut down for harvest season--but it's the most "Idaho" thing we've heard all day.
Best Styles Of Potatoes
The Ice Cream Potato
If you're also new to the Treasure Valley, let me introduce you to the Ice Cream Potato. They do an amazing job of making it look like an actual potato but it's actually vanilla ice cream covers in cocoa, which gives it that potato look!
10 Potato Facts You Probably Didn't Know
Idaho produces more potatoes than any other state. That may not be a surprise but did you know on average in one year is is over a billion dollars in revenue for the state?! That is a lot of potatoes. How much do we really know about these potatoes that have helped make our great state what it is today?