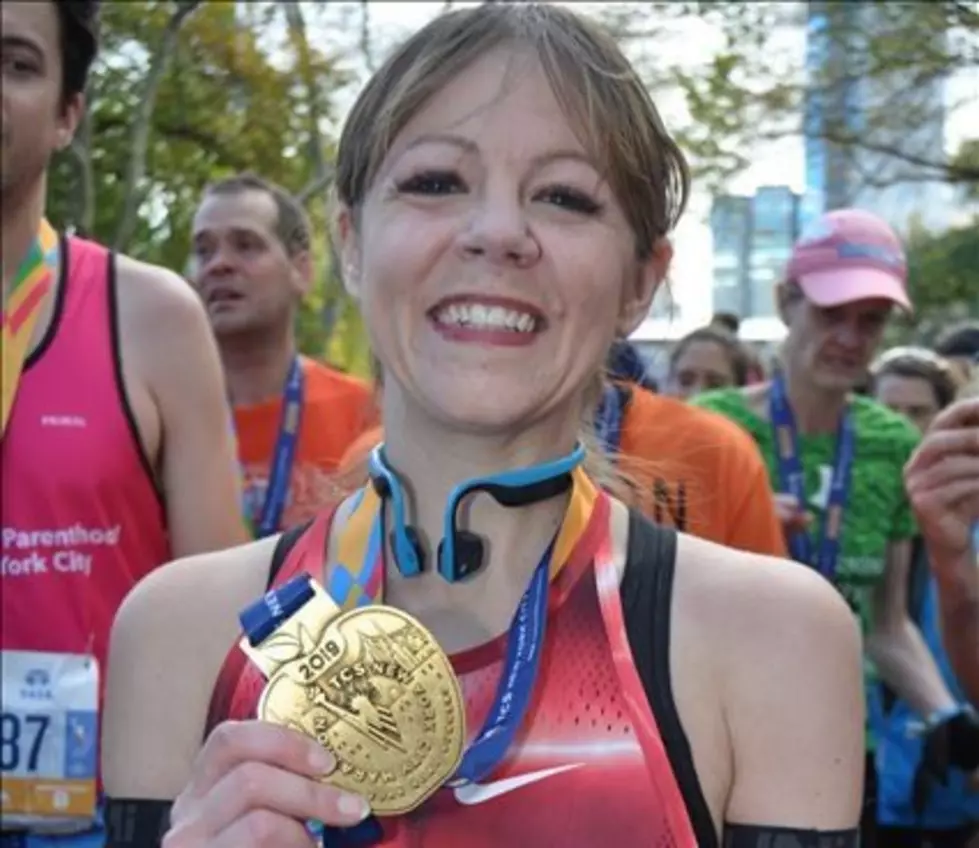 The REAL Story Behind This New York Marathon Finish Line Photo
Image via Marathon Foto
First and foremost, I want to say THANK YOU to each and everyone of our LITE-FM listeners who wished me luck or tracked me during the TCS NYC Marathon on Sunday.
It's hard to put the whole weekend into words. All I can say is if you run or you think that one day you may want to run, find a way into the New York City Marathon. From the fans lining almost every step of the 26.2 mile course to the enthusiasm of the volunteers who donated their time to make sure the over 53,000 athletes were taken care of...it's really something you have to experience for yourself.
The part of the experience I could've done without? My visit to the medical area after the race was over. If you caught any of my show in the days leading up to the race, it was pretty obvious that I was really sick. Heck, some of you even brought me smoothies to the station hoping to help get me well before I left for my trip. For five days, I downed as much Pedialyte as I could, loaded up on decongestant, squirted more Afrin up my nose than I'd like to admit and pretty much slept any minute that I wasn't at work. It wasn't pretty.
But by race day, I was feeling pretty good! I flew though 16 miles like it was nothing. Mile 20 on was tough and I could feel myself getting stuffy again. After I finished and they took this cute photo of me with my medal...well at that point, I was freezing and wasn't breathing well at all. I couldn't get in a deep breath and that's when a volunteer asked me if I'd like to go to medical. I shook my head, thankful that she noticed me struggling.
Once they got me into a cot, covered me up in a bunch of blankets and got my breathing back to normal, I explained to them that I had been really sick so I wasn't overly shocked that I ended up in medical. Naturally, they wanted to take my temperature. When they pulled the thermometer out of my mouth it read 91.7º degrees.
The doctor explained that a reading that low was concerning, but believed that the thermometer was incorrect. To get a more accurate reading, they wanted to take my temperature again...using a different method. 91.7º isn't anywhere close to normal, so I wanted them to take it again too. I just wasn't prepared for how they were going to do it.
Next thing I knew, some of the providers were holding up sheets around my cot. A female doctor asked if I could pull down my shorts...and well, you can probably guessed what happened next!
So, yeah. That happened...but at least you could never tell by how happy I look in that photo with my medal taken all of 5 minutes beforehand!