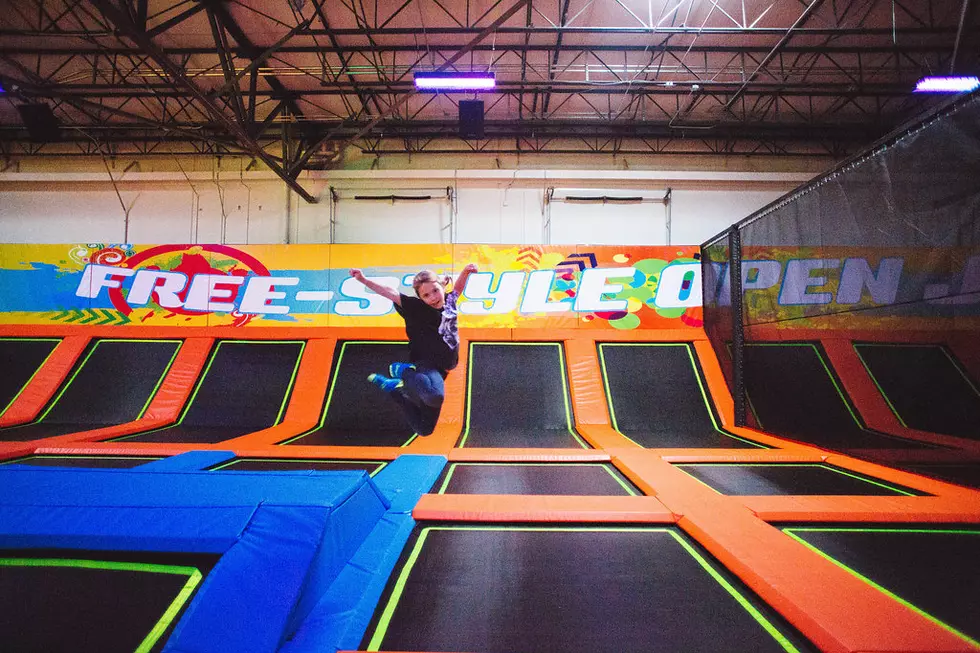 Kids Indoor Play Center Offers Sensory Friendly Time
Urban Air
If you've never taken your kids to Urban Air Adventure Park in Meridian, do it! You'll be mom or dad of the year, I promise.
It's a huge space with trampolines, zip line, indoor mini golf, and a big American Ninja Warrior style course. Check out their attractions HERE!
If you have or know children with sensory issues, you know how difficult it can be in places that are crowded and loud, with too much stimulation. It can turn what should be an outing of fun and play into an afternoon of meltdowns and exhaustion.
Urban Air understands that not every family is the same and that some families can't handle the loud music and strobe lights, so they have added a NEW sensory friendly jump time for the special needs community! Every first Sunday of the month from 10 a.m.-12 p.m., starting this Sunday, enjoy Urban Air without the flashing lights, whistles, loud music, and a much less crowded space.
I took Cooper to Urban Air a few weeks ago and even at two-years-old, he had a blast. He loved jumping on the padded trampolines, finding his way through the play area and slides, and even just watching some of the older kids on the zip line.
Find out more about Urban Air HERE!