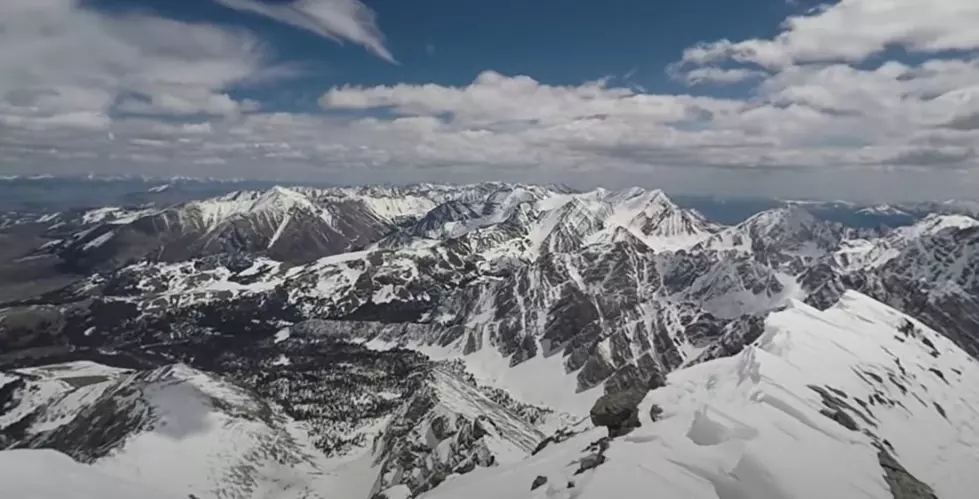 Did You Know that Idaho Has a Glacier?
Borah Peak, Youtube -Dan Noakes
When you think of Glaciers, Alaska definitely comes to mind. I had no idea that Idaho even had a glacier. Well, the gem state does have a glacier, just one. Relative to most glaciers it is fairly small chilling at about 30 acres.
If you want to see the massive icy mass you need to head on over to Mount Borah. It makes sense that this would be the place for a glacier since it is Idaho's tallest mountain at 12,667 feet. The Idaho glacier was recently officially named Borah Glacier. They got really creative with that one. Borah Glacier sits on the north slope of the mountain in The Salmon-Challis National Forest and was found in 1974. - Borah Peak - Wikipedia
It was a pretty big deal to get the name official. According to Chanel 2, It's taken several years, a study, research and report on the glacier to finally make it happen, after all of that The U.S. Board of Geographic Names had to meet to approve the name to make it officially official.
"Our survey confirmed the continued presence of the perennial ice mass originally identified in 1974 and concluded that the ice mass is indeed a glacier that continues to move under its own weight, based on measurements described herein in conjunction with results from the initial investigations in the 1970's," an excerpt from the report states.
Check out some other favorite places in Idaho worth a visit!
Visit Idaho's Ice Palace For Some Winter Magic
If you are wanting some winter magic look no further than the famous Idaho Ice Palace! Located between Rexburg and Rigby Just off Hwy 20 (Exit 325). It is not just the glorious Palace either, other attractions include ice tunnels, an ice slide, a fire show as well as a fire dancer, live reindeer, Elsa and Olaf, food vendors, horse drawn sleigh rides, and tubing and sledding.
24 Must-See Bucket List Destinations To Visit In Idaho Before You Die
These are the absolute must-see destination in our lovely state of Idaho. Getting to see them all would certainly be a live well-lived. How many have you seen? Keep track and try to get to them all! It's possible.
Here are the 24 must-see bucket list destinations to visit in Idaho.
Top 20 "Must See" Boise Destinations to Visit
How many have you visited?