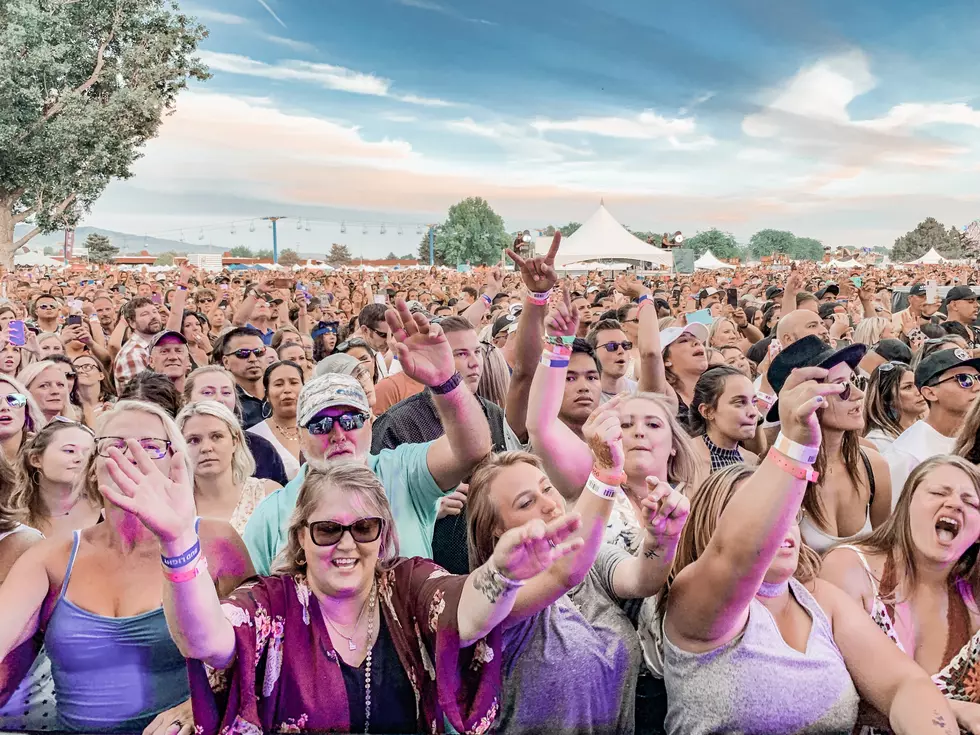 "Get Ready to Rock: Boise Music Festival Returns with Epic Lineup"
Photo by: Kekeluv
Although we're in the depths of winter and the days are long, Idaho's largest one-day music festival is back with the best lineup of all time.  We'll find out if you agree with that statement in a moment.
What is the Boise Music Festival?
The Boise Music Festival is a one-day event that takes a year to plan and execute. Behind the scenes, producers are scouring the entire country, looking for the best acts to bring to Boise. This year is the twelfth year that the music and entertainment world will revolve around Boise, Idaho.
Over the years, great musical legends such as Train, MC Hammer, Vanilla Ice, The Backstreet Boys, and others have journeyed to the Ada County Fairgrounds entertaining thousands. From legends to modern-day icons crossing all musical boundaries, travel to Boise year after year. The music industry has circled the Boise Music Festival as one of their favorite festivals of the year.
Boise Music Festival Setup & BTS Pictures of the Calm Before the Storm...
This year's event will be on June 24th, running from 10 am-10 pm.Local bands get the opportunity to perform on several stages throughout the fairgrounds.
Do you know a local group, or are you a member of a local band and would like to perform at BMF? Check out the link here to sign up. Not a fan of music; how about a carnival? Yes, over the years, the festival has hosted a world-class carnival full of one-of-a-kind fun rides. Make sure you tune in Monday morning, we promise you that this lineup is the best ever!  Want more details? Click the link here for more.
Here's a look at BMF through the years.
Boise Music Festival Through The Years
Boise Music Festival has been enjoyed by the Treasure Valley for 10 years.
Here's this year's linup!
2023 Boise Music Festival Main Stage Artists
The 12th Annual Boise Music Festival is June 24, 2023 at Expo Idaho! Here's a look at the artists who've been announced to perform on this year's main stage!
20 Throwback Artists Boise Hopes to See at Boise Music Festival 2022
As the announcement of this year's Boise Music Festival main-stage line-up gets closer, we asked our listeners who they hoped this year's token "throwback" artist would be! These are the people you told us you're hoping to see when we announce the line-up on March 31!