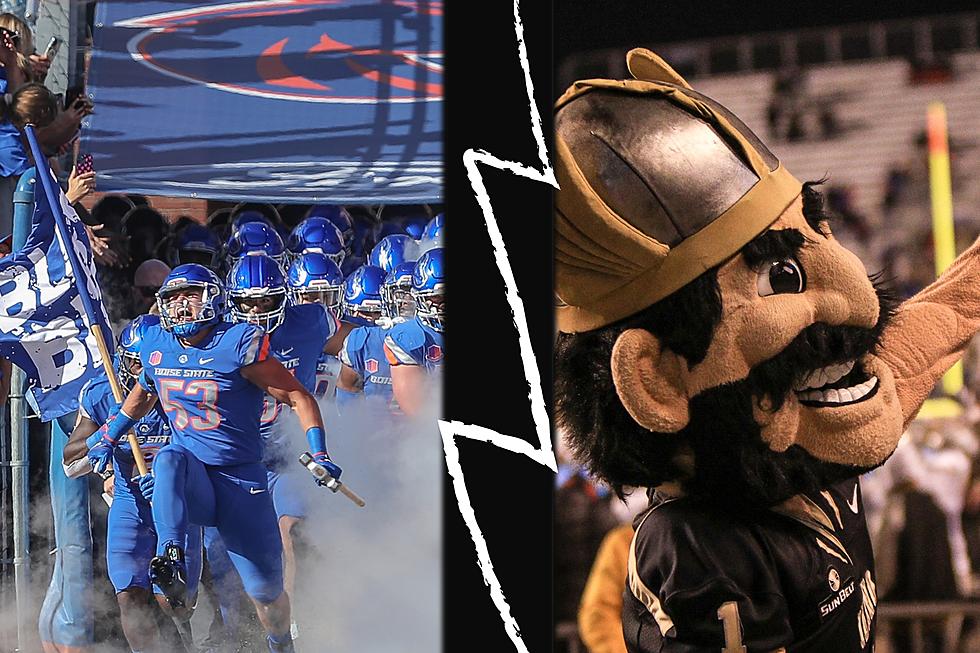 Is It Time Boise State Take A Page From The Vandals' Playbook?
Getty Images
It was a wild weekend for college football, especially for the teams of Idaho. Boise State suffered a heartbreaking loss to UCF over the weekend losing 18-16 on a UCF field goal. The Idaho Vandals, on the other hand, broke a 25-year streak over the weekend.
A first for Vandals football since 1998
The Idaho Vandals took on Nevada over the weekend and many were expecting the game to be a shootout with the Vandals coming up short. It was clear from the get-go, however, that that wasn't going to be the case.
The Vandals opened the game with a 75-yard touchdown from quarterback Gevani McCoy to receiver Turon Ivy Jr. on the first play of the game. It set the tone for the rest of the match-up with the Idaho Vandals running away to a 33-6 and the Idaho defense preventing Nevada from scoring a touchdown.
It was a tale of two teams between the Vandals and Broncos on Saturday and the Vandals certainly came out on top. As a matter of fact, with the win on Saturday, the Idaho Vandals are starting the season 2-0 for the first time since 1998 according to Idaho Vandals commentator Chris King.
With the Broncos coming up short in their first two games, should Boise State consider looking at how they're doing things up in Moscow? Or will Boise State turn it around in time when they take on North Dakota in their next home game?
Here's an outlook on Boise State's upcoming home games...
CHECK OUT BOISE STATE FOOTBALL'S 2023 SCHEDULE
Some new foes and familiar faces await the Broncos.
Boise State's MASSIVE Upgrade Is Set To Amaze This Season!
Boise State's newest addition is massive and ready to rock for the upcoming season! Here's an exclusive preview!
How An NCAA Ban Almost Ruined Boise State Athletics
Remember that time that the NCAA wanted to ban Boise State's all-blue uniforms?