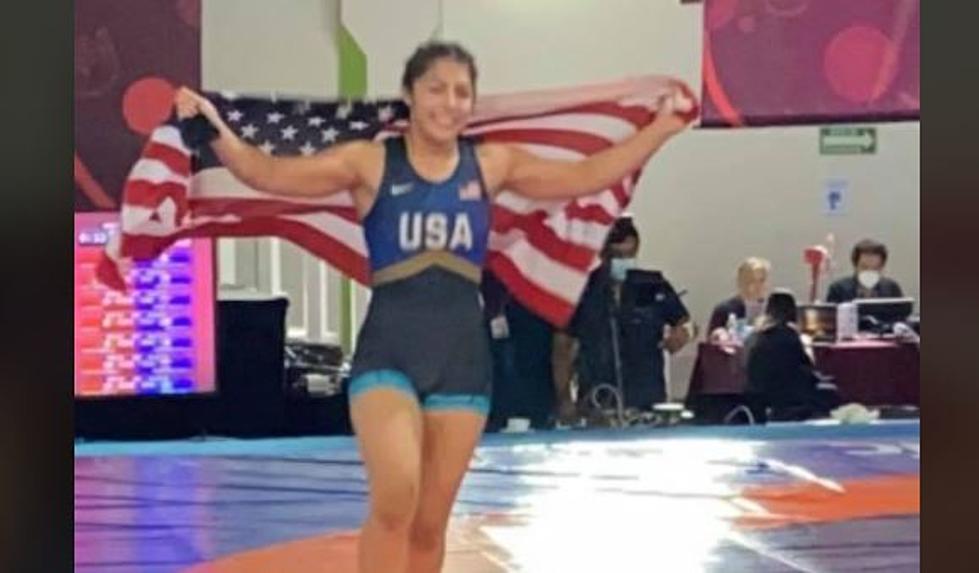 Caldwell High School Wrestler Represents on International Stage
Credit: Yennita Desantiago
It's a unique story that has inspired us!  A local high school wrestler has gone international and now there's a chance for the community to support her and the team!
Marissa Jimenez is a female wrestler and a senior this fall at Caldwell High School. It's not too often you hear about female wrestlers but when it comes to Jimenez, people know who they're talking about. Jimenez is known to be one of the best wrestlers across the entire State of Idaho.
In fact, Jimenez isn't just one of the best in Idaho. She's won of the best in the world.  She just represented the United States of America in Oaxtepec, Mexico and returned with a GOLD MEDAL.
For many, wrestling is a seasonal thing. For Jimenez and her team at Caldwell High School, it's a year long passion. They're holding a fundraiser this weekend to raise money to send the boys to summer camp and Jimenez to a national tournament in Fargo, North Dakota.
No word yet if Marissa will be signing autographs at the car wash, but we're am sure that if you ask nicely, she'll oblige. Let her know we sent you!
If you're interested helping support the Caldwell High School wrestling efforts this summer, you can pull up to their car wash this weekend!
The event will be happening from 9:00 a.m. until 3:00 p.m. on Saturday, June 26th at 3510 E Lake Avenue in Caldwell. 
The 17 Coolest Places in the Boise Area to Grab Ice Cream As Voted By You
Would You Stay The Night At This Charming Idaho Drive-In Theater?
What makes the
Spud Drive-In
stand out from Idaho's other five remaining drive-in theaters? The fact that you can stay the night in one of their
two cozy
Airbnb cabins
! Take a look around and decide if you would stay here!