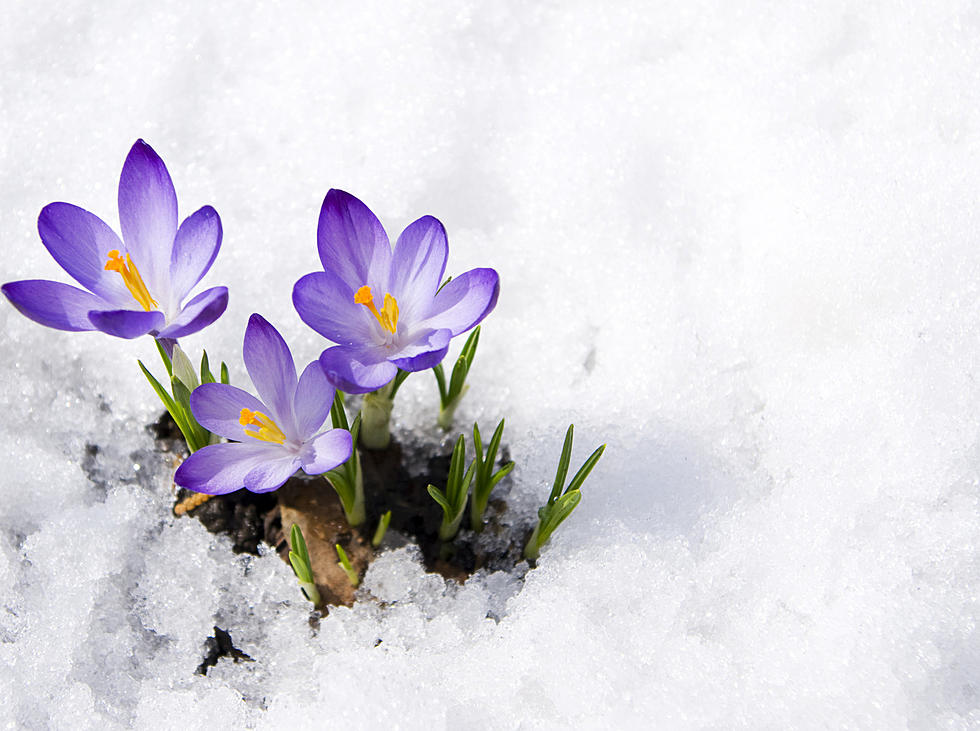 Unbelievable! Boise's Wild Weather Sets Records for Heat and Snow in Four Days
VolkovaIrina
There are a million different GIFs we could pull from the depths of the internet to express just how Boise feels about waking up on February 44th. 
It's not uncommon for Spring in Boise and the surrounding area to be a bit of a rollercoaster, but for some reason, this year's neverending winter seems to really be taking a toll on our sanity. On Saturday, April 8 our streak of consecutive days where the high temperature didn't hit 60º FINALLY came to an end. Saturday's high temp of 63º finally snapped the streak at 157 days. 
Yes, that was a new record. In fact, it shattered the old record of 154 days that was set 124 years ago in 1899. With dozens of Easter egg hunts planned for Saturday, we know that families were grateful for warmer temperatures. 
Those temperatures kept creeping upward, reaching 73º on Sunday and a record-breaking 82º on Monday, April 10. That high temperature broke the previous record of 80º set on April 10, 1968. That was 55 years ago. 
But if there's one thing we know about living in Idaho, it's that our state doesn't experience a traditional four seasons. It's more like 12:
Winter

Fool's Spring 

Second Winter

Spring of Deception

Third Winter 

The Pollening 

Actual Spring

Summer

Hell's Front Porch

Fake Fall

Second Summer

Actual Fall
We're fairly sure that those three nice days we had were "Fool's Spring" because things quickly fell apart. On Thursday, April 13, Boise woke up to widespread snowshowers across the area. The National Weather Service Office in Boise said that snowfall measured 1" at the Boise Airport, meaning we just set a record quite opposite to the one we set on Monday. 1" means a new snowfall record for the date. The previous record was .3" set last year. 
So why did we call this wild weather swing "Fool's Spring" instead of the "Spring of Deception?" Because it's about to happen…AGAIN. Here's a look at what The Weather Channel says is in store for us over the next seven days. This might be the Spring of Deception. 
When Was Boise's Latest Snowfall?
Many of us won't soon forget the .5" of snow dumped on Boise during the morning commute on May 9, 2022. Last year's May snow wasn't the latest measurable snow that Boise's seen. That record was set in 1922, when .1" of an inch fell on May 26.
While it wasn't measurable, traces of snow in Boise have been reported in June four times since 1872. Most recently? June of 2008.
KEEP READING: How Common is May Snowfall in Boise?
You asked. We found out. The National Weather Service has
123 years of data
to trace the latest snowfall of .1" or more in Boise. May snow is NOT typical for our area, but there have been traces of snow as late as June in 2008, 1954, 1950 and 1914. Here's a look at the history of May snow in Boise.
15 Signs Boise Could Be in For a Harsh, Unforgiving Winter
According to the Farmer's Almanac, these are some mostly non-weather signs that Boise could be in for a harsh winter. Have you noticed any of them happening?
The Most Extreme Winter Temperatures in Idaho and Its Neighboring States
Stacker combed through NOAA data to track down the coldest temperatures ever recorded in each state in the United States. This is how old it's been in Idaho and our neighboring states.