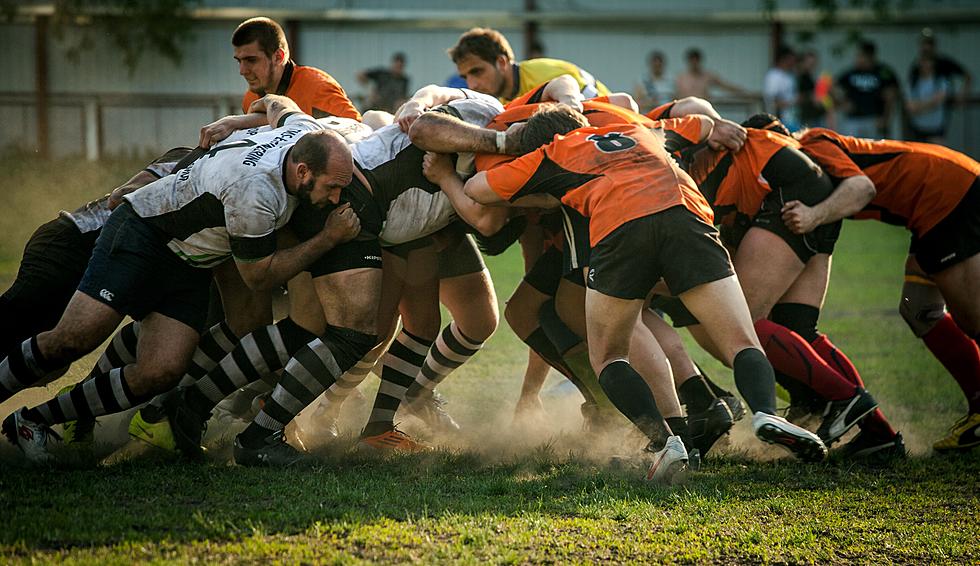 Boise State Rugby Hosting Free Scrimmage Game: Blue VS Orange
Photo Credit: Olga Guryanova/Unsplash
Some real life Rugby right here in Boise, and for free no less! Check out the free Blue VS Orange scrimmage Saturday, September 11th.
Rugby is such a cool sport, and I feel like you don't hear quite as much about it but here's the thing: it's totally badass and we have a team right here in the Treasure Valley! Boise State University's team, the "Boise State Rugby FC", and they play on the Lincoln Turf Field on campus. As they get ready for their fall 2021 season, the Bronco rugby team of course will need to practice and play a scrimmage game so they present the Blue VS Orange scrimmage on Saturday, September 11th, and you're invited! The best part is: It's totally free!
As they stated on their Instagram page: "We will be hosting our annual Blue vs Orange scrimmage September 11th at 2 pm. This scrimmage will be played on the Lincoln Turf Field. Free admission!" That's also the day after the first Boise State Football home game so really, you could have a whole weekend of awesome Boise State University sports action. Football Friday, Rugby Saturday, and then watch your favorite NFL team play on Sunday... Does it get any better than that? Sports are back, people! And you don't necessarily have to watch everything from your couch anymore, you can see the action up close and in person just like the good ole days. Enjoy all the sports coming back, support your local university and go Broncos!
6 Crazy Colorful Football Fields Boise State Approved
$1.8 Million Home Includes the Ultimate Boise State Man Cave
Boise State Olympian Hosts These Magnificent Vacation Homes as a Side Hustle
Boise State alum is representing Cape Verde in the 400 Meter Hurdles at the Tokyo Olympics. In addition to working for American Airlines to help fund his training and education to be a chiropractor, he also hosts these incredible Airbnbs in Louisville, KY.