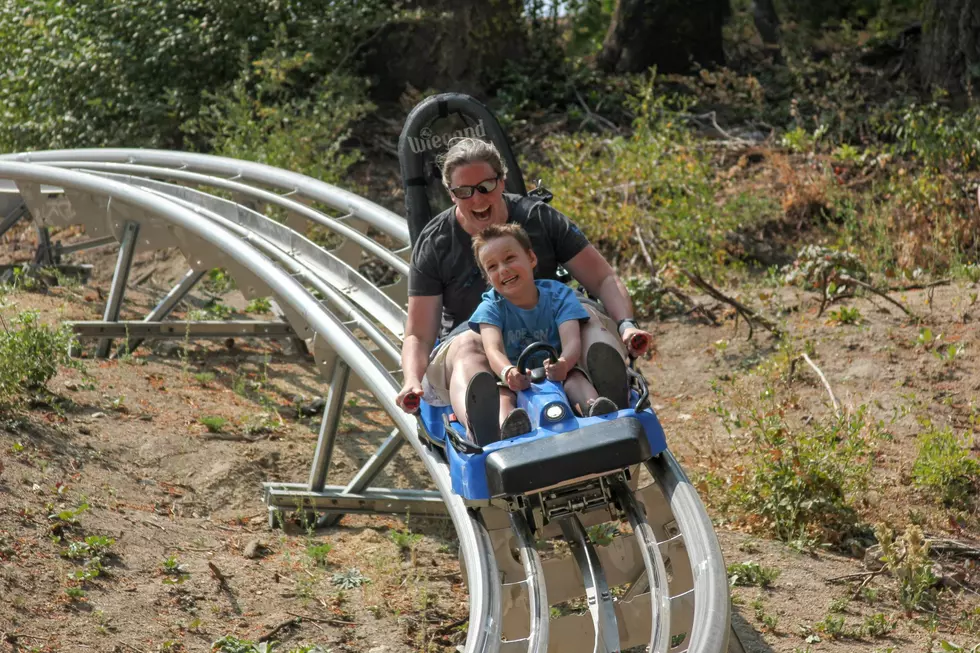 Bogus Basin Officially Open for the Summer
Photo courtesy of Bogus Basin FB Page
People in the Treasure Valley have even more fun activities outdoors now that Bogus Basin has opened up for all of their summer activities as of this past Saturday.
Quick to report the details were Idaho News, sharing all of the information about the different activities. The biggest attraction is probably the Glade Runner Mountain Coaster but there is so much to do.
You can take scenic rides on the Deerpoint Chairlift or check out the Shafer Butte Mining Co. gem panning station. There are delicious food and drink options available for purchase as well.
Although the staff at Bogus Basin is reminding people to dress for the weather. Meaning that just because the summer activities are open doesn't mean that it is warm up on the mountain. In fact, the chairlifts and mountain coaster have to be shut down during any lightening, so always check the forecast before heading up the mountain.
If you're looking for more details on all the fun you can have at Bogus Basin, click here to check out their website.