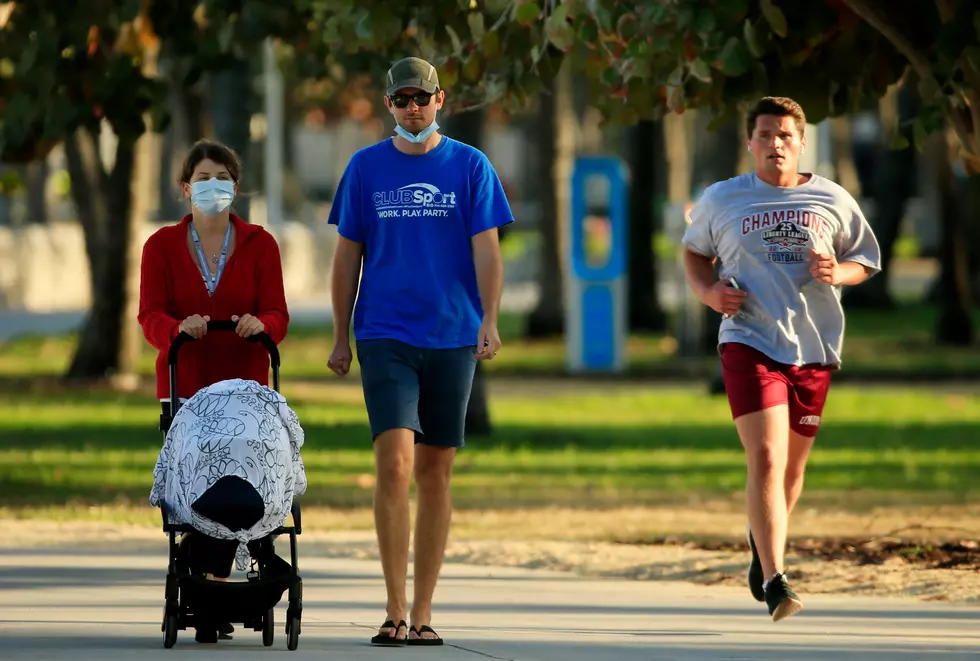 An Open Letter to Those Wearing Masks on the Boise Greenbelt
Cliff Hawkins, Getty Images
The first time I saw this, I was irritated but I let it go. After my run this weekend, I feel like I have to speak up.
It seems like from the moment that Costco rolled out their mask policy in late April, masks became one of the coronavirus talking points that people actively wanted to debate on social media. Some were quick to "mask shame" those they saw in public places like grocery stores. Others claim their a mind control device.
Enter your number to get our free mobile app
As it stands now, the CDC still recommends wearing cloth face coverings when you're in public settings where social distancing is difficult to maintain. Think grocery stores. Think pharmacies. Some people here in the Treasure Valley have interpreted the Boise Greenbelt to be one of those high traffic areas. If you want to wear one there, that's fine by me.
But I have one simple request if you do. If it falls off your face or if you drop it, can you please take 10 seconds to go back and pick it up?! In an attempt to try and drop some of my "Quarantine 15" I've been taking a mile walk during my lunch break for the last few days. That's when I started noticing disposable masks on the ground on the Greenbelt...no where close to a trash can.
Over the weekend, I ran an 8 mile loop from Municipal Park that took me out toward the Whitewater Park and back through Ann Morrison Park/BSU. Not only did I see more disposable masks laying along side the Greenbelt. I started seeing cloth ones too!
Seriously, be safe...but don't be a slob!
CHECK IT OUT: Here's how to stop your glasses from fogging while wearing a face mask