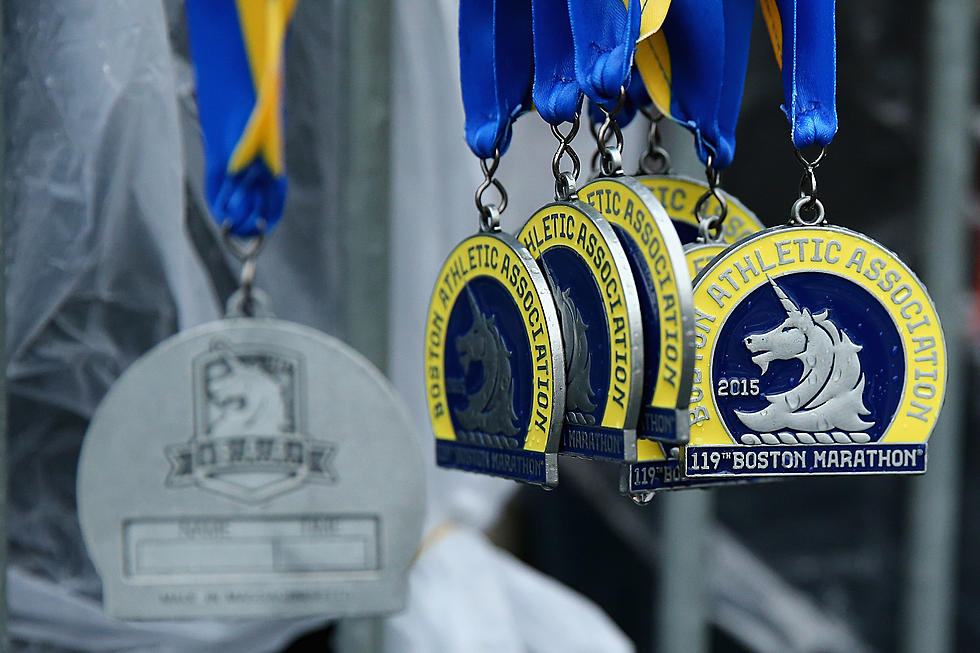 40 Athletes to Represent Treasure Valley at 2019 Boston Marathon
Maddie Meyer, Getty Images
The countdown to Patriots Day 2019 is on and 40 Treasure Valley runners are getting their chance to live out their dreams at the most prestigious marathon in the country!
Held on the third Monday of April since 1897, the Boston Marathon is also the oldest annual marathon in the world.  To qualify, runners must reach a qualifying standard through running a marathon between mid-September and when registration opens for the race.  The standards are tough and by achieving one, you're still not guaranteed a spot on the starting line at Boston.  If more runners submit themselves for consideration than there are spots available, the entries are given to the fastest athletes in each age or gender group.
The field normally attracts more than 30,000 runners from all over the world, so for these 40 Idahoans to be there is a huge deal.
I'm particularly interested in watching the women's elite field to see if Des Linden can repeat the inspiring performance she gave in the 2018.  Despite abnormally cold and wet conditions last year, Linden went on to become the first American woman to win Boston in 33 years after considering dropping out of the race.
She'll face steep competition from Edna Kiplagat, who won the race in better conditions in 2017. Jordan Hasay is another American who could take a run at the title.  She was scheduled to race last year, but had to withdraw due to injury.  Hasay actually has a kind of cool Treasure Valley connection.  She finished 4th in the 3000M run when the NCAA National Indoor Track and Field Championships were held at the Jackson's Track Center in Nampa in 2012.
The following 40 Treasure Valley runners will tow the same start line with Hasay, Linden and Kiplagat on Monday, April 15. Their bib numbers are included in case you know anybody and would like to track their progress through the official Boston Marathon App!
Elizabeth Bates 14017
Joslyn Bernhardt 16631
Eric Bjorkman 9259
Kyle Brush 586
Courtney Busse 22597
Bryana Carey 27696
Rachelle Christensen 10574
Ryan Compagnone 2990
Denise Davis 20344
Sara Fry 6010
Maddie Gerton 17301
Austin Hopkins 5092
Angela Horrocks 20919
Akheil Jain 1886
Amber Kirtley-Perez 28194
Shelanda Kujala 15272
Joel Martindale 3240
Connie McMurray 22115
Raymond Mullenax 12959
Eric Nelson 12754
Zeb Perez 1746
Megan Rebholtz 10298
Brett Ruff 4287
Beau Seegmiller 1492
Jodine Steemers 11225
Erik Teig 189
Tyson Watson 1269
Caldwell (1)
Eagle (2)
Louis Buhrley 14464
Carolyn Olsen 14069
Kuna (1)
Meridian (6)
Kaidree Christensen 29864
Brenda Fick 24031
Natalie Hammond 17913
Andrea Payne 20293
Rachael Powell 8428
Blake Taylor 3604
Nampa (2)
Benjamin Gall 7639
Jeff Mutchie 4706