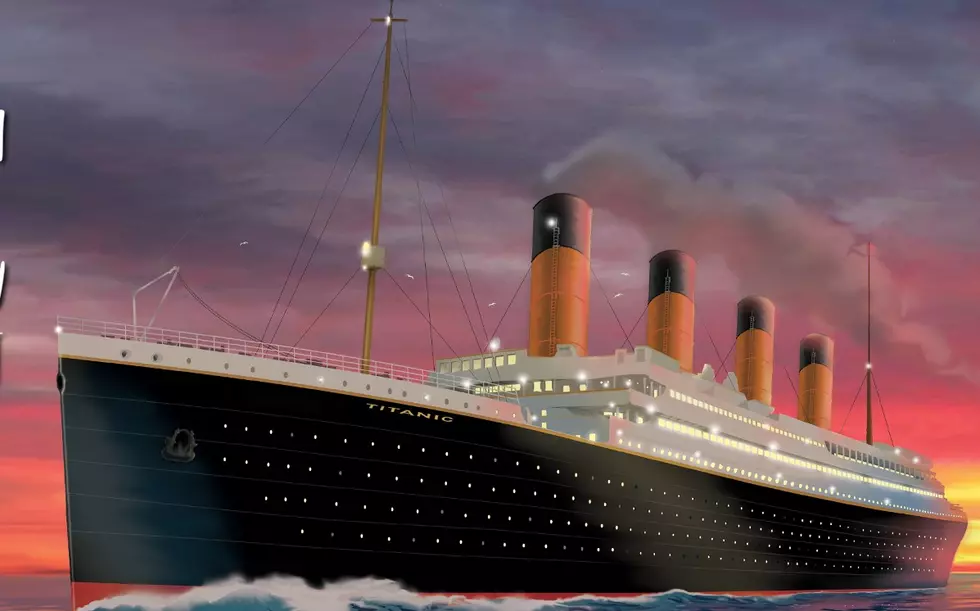 Volunteer at World-Class Titanic Exhibition at Discovery Center of Idaho
Idaho Discovery Center Website
I am beyond fascinated by the Ttianic. I'm a huge history nerd in general but I've always been drawn to the intimacy of the tragedy. I'm sure it also probably has something to do with Leonardo DiCaprio in James Cameron's romanticized depiction of it too.
The other night I watched a fantastic National Geographic documentary on Disney+ called Titanic: The Final Word with James Cameron. "For the 20th anniversary of 'Titanic,'James Cameron and his team of experts reopen the case file on the famous maritime disaster." There's a lot of fascinating information that I learned for the first time when watching.
If you've drove past the Discovery Center of Idaho on Mrytle Street recently, you've seen the signage! I'll never pass up a visit to the museum and especially if it's world-class Titanic exhibit. Titanic: The Artifact Exhibition will be opening to the public on February 15th. "This exhibition will take you back in time to 1912 with compelling human stories, more than 120 authentic artifacts and extensive room re-creations."
I'm so excited about this I'm considering signing up to volunteer! The Discovery Center of Idaho is asking for volunteers right now. Volunteers will act as Gallery Educators and Gallery Monitors for Titanic: The Artifact Exhibition.
You don't have to be a Titanic history expert by any means; just some who wants to share their passion for learning with the Boise community. Training will be provided and includes a digital study packet, hybrid: in-person & digital exhibition walk-throughs with Titanic experts, and tips for visitor engagement from the Discovery Center's Education staff. You can apply too if you're interested!
Interest in Titanic has endured for generations. In part, because of the sheer size and magnificence of this "unsinkable" ship," said Eric Miller, Executive Director for Discovery Center of Idaho. "Titanic: The Artifact Exhibition, tells the stories of those on board Titanic's fateful maiden voyage and includes real pieces from the shipwreck, retrieved from a depth of nearly two and a half miles. We are thrilled to be bringing this unforgettable experience to Idaho."