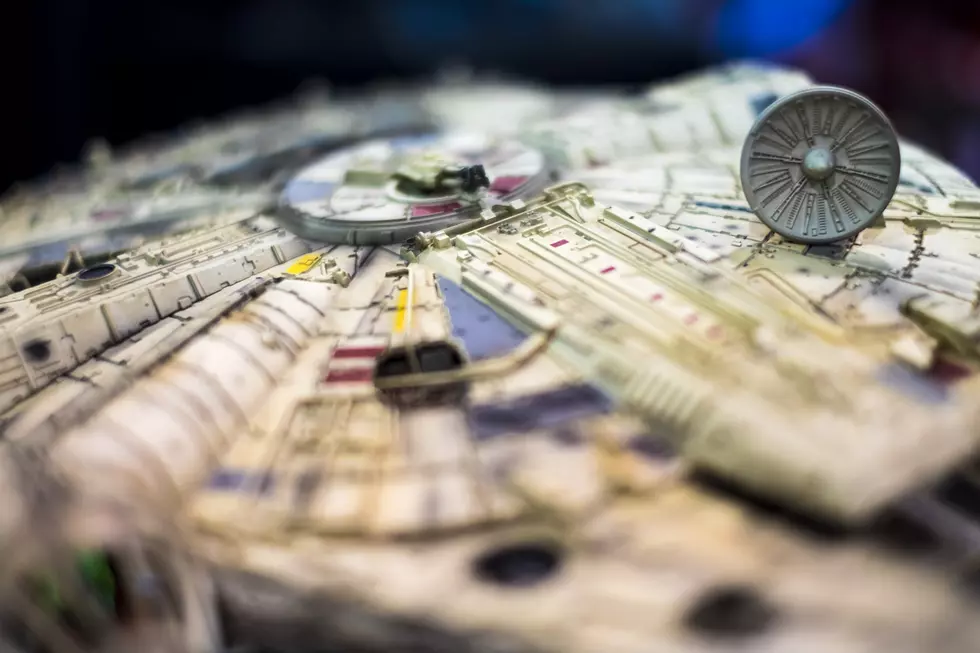 Treasure Valley Star Wars Day Deals and Steals
Paul Butterfield, Getty Images
May the Fourth be with you...and with your checkbook! 
Let's be honest, if you're a native Idahoan or you've been living in the Treasure Valley for a couple of decades one of your biggest complaints about our area is how many Californians are moving here.  This week alone, I've heard a handful of people say that the Californians who've moved here are trying to change Idaho into the Golden State and suggest that if it was so great there, they go back.  Up until this week, I whole heartedly agreed with that statement.  In celebration of the upcoming grand opening of Disneyland Resort's new "Star Wars - At Galaxy's End" attraction, their governor officially proclaimed May 4th as "Star Wars Day." The proclamation was celebrated with an appearance of the very same Yoda hot air balloon that visited Boise during the Spirit of Boise Balloon Classic outside of the California state capitol building.
Let's be honest, there's a ton of Star Wars nerds here in the Treasure Valley that would love Governor Little to sign a similar proclamation even if we aren't Disneyland's home.  One of the coolest parts about Star Wars is that it bridges generations.  Parents who fell in love with the original trilogy in the late 70s got to share it with their children when it was released in theaters in the late 90s.  Now those children are sharing the new Star Wars trilogy with their children.
The fandom surrounding the franchise is why May 4th (May the Fourth Be With You) has become widely known as "Star Wars Day." To celebrate, a bunch of businesses are offering discounts this weekend! Check out how you can fuel the love of Star Wars in your home while saving some serious cash!
Pizza Hut
Pizza Hut and their Book-It Campaign are celebrating author Tom Angleberger's series Origami Yoda, with a 35% discount on menu-priced pizzas.  Score the deal with code ORIGAMIYODA on May 4.
Build-A-Bear Workshop
Build-A-Bear's built up quite the collection of Star Wars furry friends! From Chewbacca and Storm Troopers to Rey and Kylo Ren, their entire Star Wars Collection is 50% off through Sunday, May 5.
Hallmark
Aren't you thrilled that Hallmark has re-opened in Meridian?! Hallmark is offering 25% off assorted Star Wars items on Saturday.  You can also grab a free, limited edition Star Wars pin set with your purchase of $15 or more in select Star Wars gifts.
Captain Comics Inc
Stop into to Captain Comics Inc on Vista for a free Star Wars comic on Saturday! No purchase necessary.