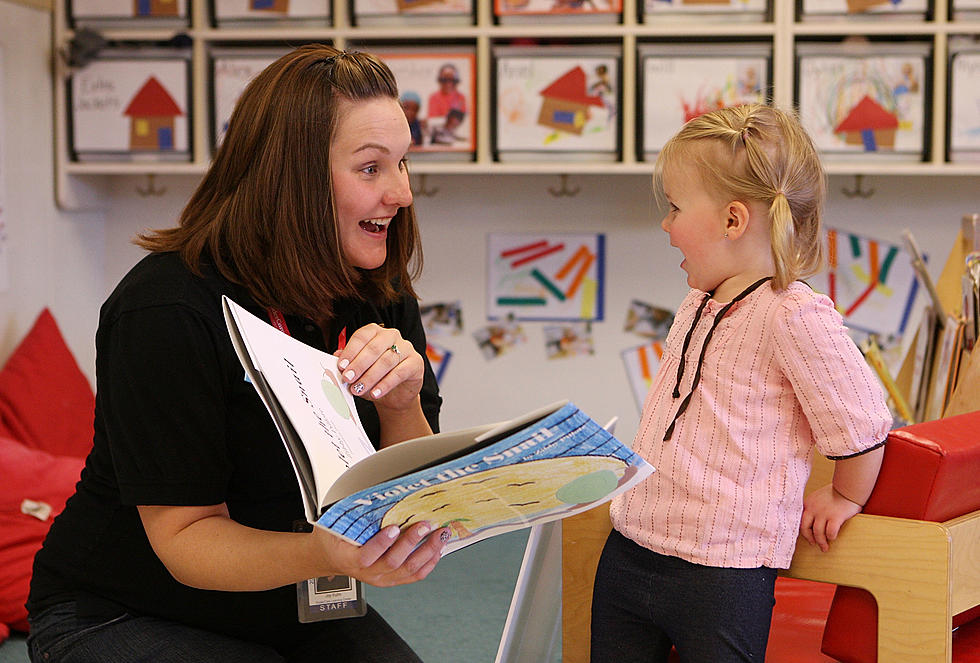 Open Letter: Teachers, Thanks! You Are So Appreciated
Getty Images for Knowledge Unive
It's Teacher Appreciation Day today, and to some of the hardest working most generous people I know, I want to say thank you for all you do for so many of us.
I was fortunate to have my mom also be my first-grade teacher. She's amazing in the classroom and I have so much respect for how she does what she does.
The patience required to teach a child who doesn't belong to you the basics of first-grade, that's something I don't possess.  My mom has taught several generations of students (amazing, since she's only 29 😉), and it's been incredibly cool to meet people who either were former students or had heard about this amazing teacher.  I couldn't be more proud.
I also had the benefit of growing up with exceptional teachers (some of whom have become "friends" on Facebook as I became an adult).  I still struggle to decide what name to call them by - it just seems "wrong" to go first names. From elementary school, middle, and high school, I was extremely lucky to benefit from incredibly gifted and passionate educators. Even in really challenging circumstances, they were amazing.
Now, my role has changed to parent and my kiddo has had an incredible run. We have had great teachers both in Nashville and Boise who understood his uniqueness and helped him expand his potential.  We moved to Meridian to begin his first-grade year, and he has had four years of different techniques and styles, but also a consistent four years of teachers, principals, counselors, and staff working hard to make his school environment a very special one.  He's really grown as a learner this year, and that foundation laid over the prior years and a great teacher this year has been a gift.
Teachers, you are heroes.
We hear sometimes of the exceptions and those who don't live up to what most do, but the majority of you are great, and you pour so much of who you are and care so deeply for other peoples' kids.
I'm so appreciative you chose to do that for me, and that you chose to do it today my son.
It's not enough, but it's sincere.