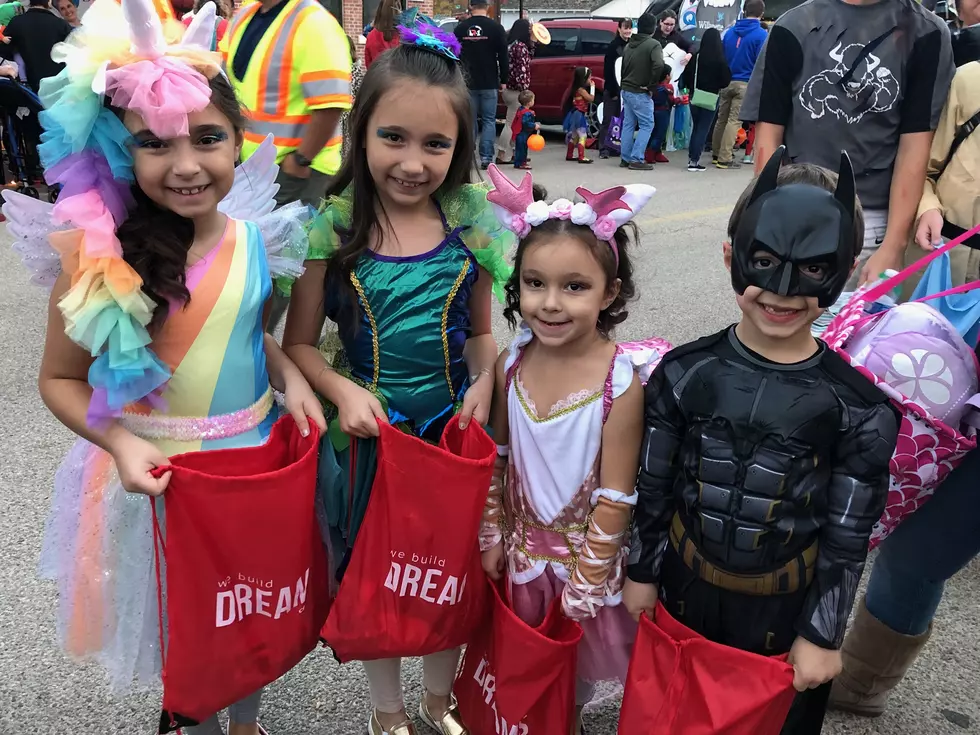 More than 5,000 Kids Expected at Meridian Trunk or Treat Event
Michelle Heart, Townsquare Media
It's almost here! We are incredibly proud to be part one of the biggest Trunk or Treat events in the Treasure Valley this Thursday night. 
Meridian's Trunk or Treat and Dance to the Beat is set to spook up fun in Downtown Meridian on Thursday, October 24 from 6-9 p.m. Over 90 businesses will transform their trunks and pop-up tents into scenes from your child's favorite movies, TV shows, story books and more! The event has become so popular that the city has added a food court and game area for families who don't want to rush through the trunks and want to really soak up all the Halloween fun.
The evening also includes a live performance from Ballet Folklorico Mexico Lindo on the main stage, followed by a street dance at 7:30.
Families will be able to access the Trunk or Treat through five different access points that you can see on the event map HERE.  Road closures for the event begin at 2 p.m. Those are located on Broadway Avenue from Main to 3rd, 2nd from Broadway to Pine and Idaho from Main to to 3rd.
What I love the most about the event that Mayor Tammy, Renee White with the parks department and the City of Meridian have built over the past seven years is the fact that it teaches kids to pay it forward to other kids less fortunate than them. Although FREE to the public, the event benefits the Meridian Foodbank's Backpack Program.  There will be donation barrels set up during Trunk or Treat where kids can drop off canned food donations or their change for the Meridian Food Bank. Collected donations will help put together more than 600 food packages for food insecure kids in the West Ada School District that contain food for six meals and two snack while they're away from their school's free or reduced lunch programs.