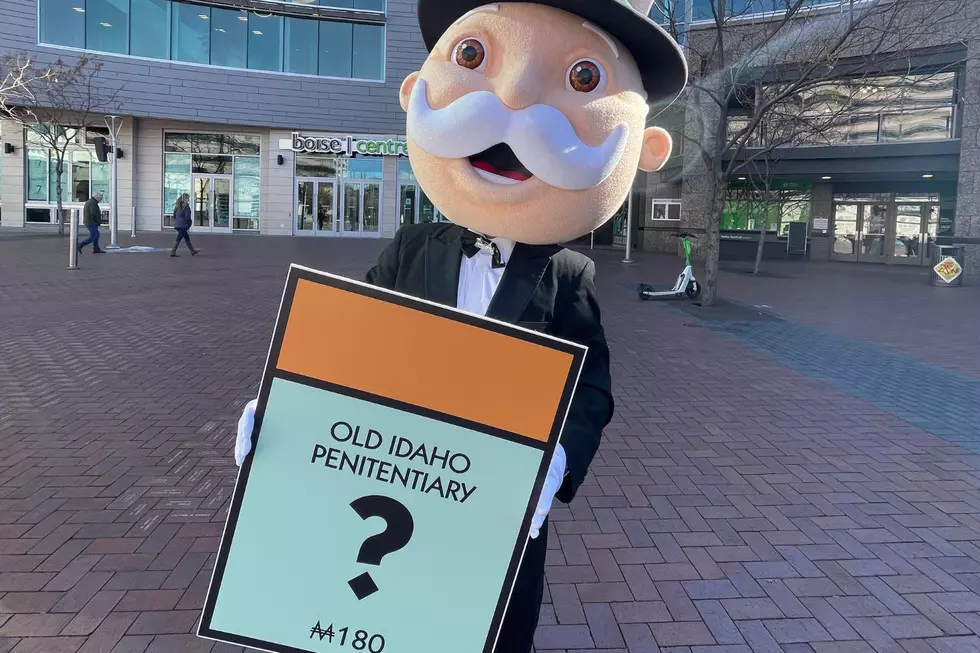 What Every Title Deed in Boise's Monopoly Game Could Look Like
Chris C./TSM Boise
The cat is out of the bag - Boise will be getting its own version of Monopoly this October according to a press release from Top Trumps USA Inc. If that doesn't sound sweet enough, the amazing folks at Top Trumps USA Inc. are looking for suggestions to add to the board for the City of Trees:
From today until October 1st, Boise residents can voice which locations they would like to see featured on the board by submitting it to the official Boise MONOPOLY email, Boise@toptrumps.com.
I had a chance to catch up with Aaron, a representative for Top Trumps and he shared he has already received over 500 suggestions for Boise via email. In their press release, Top Trumps said that they'll be looking to give this edition of Monopoly the ultimate Treasure Valley makeover:
Boise Edition will feature locally themed squares to replace Boardwalk and Park Place from the original Atlantic City MONOPOLY board. In addition, they will include customized 'Community Chest' and 'Chance' playing cards, making the entire game unique to Boise. A few squares will also be dedicated to Boise-specific parks, monuments, museums, and more.

 
Commemorating the arrival of Monopoly
To celebrate the announcement of Boise getting its own Monopoly, the team behind the venture held a press conference on Wednesday afternoon.
The City of Boise Welcomes Its Very Own Monopoly Board
Officials gathered at The Grove Plaza to announce the arrival of Monopoly: Boise Edition which will be available in October of this year.
But what would the actual board look like? What would stand in for New York Avenue? Boardwalk?
Let's look at what the Monopoly board for Boise could look like. Do you agree or is this grossly inaccurate? I would love to hear your thoughts here...
What Should Boise's Upcoming Monopoly Board Look Like?
What would a Monopoly: Boise Edition board look like? Here are some of our picks...
Is This The Most Hated Street in Boise?
Boise locals are fed up with the work being done on Roosevelt Street! Here's what they are saying...