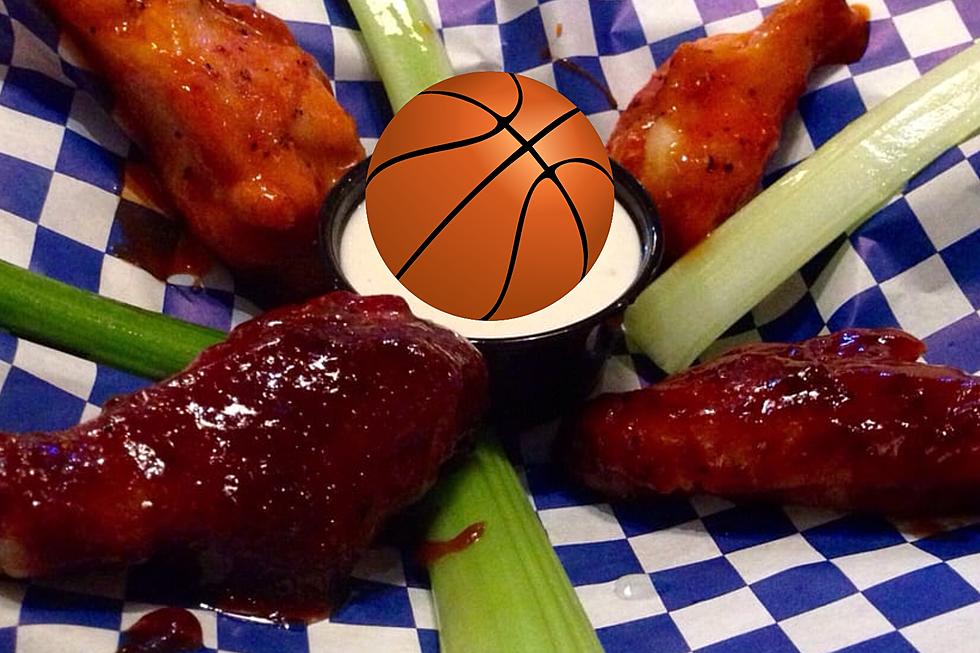 The Best Chicken Wings in Boise To Enjoy For March Madness
Yelp - Annelise R.
March Madness is in full swing and millions of college basketball fans across the nation are glued to a screen watching their brackets get reduced to shambles. It's about as American as it gets and I can only think of two things that fit college tournament basketball like a glove: beer... and chicken wings.
Ranch or Blue Cheese?
There's no wrong answer. In my opinion, they're both delicious.
But no matter which dipping sauce you prefer with your chicken wings, there is nothing better than watching a Cinderella run take place in the tournament while chowing down on a nice, hot, and crispy wing.
There are many spots in the Treasure Valley where you can find some delicious wings. We used reviews from Yelp, Google Reviews, and more to determine some of the best places to order your wings for the game. While you may not be able to catch the games at all of these places, you can always order take-out and if it's possible, delivery.
Trust us - the wings on this list are worth it.
The Best Chicken Wings in Boise To Enjoy For March Madness
Chicken wings and sports go hand-in-hand! Here is where you can enjoy the best chicken wings in Boise for March Madness...
We can't forget about pairing your wings with the always delicious French fries and you're going to need the perfect fry sauce to enjoy them with.
Let's take a look at where you will find some of the fry sauce in all of the Treasure Valley.
The People Have Spoken: Here Is The Best Fry Sauce in Boise
We took to Facebook to get your picks for the places with the most flavorful fry sauce in the Treasure Valley. Who are you going with?
What's that? You want more out of your French fries? I couldn't agree more.
One of my favorite "dishes" of all time has to be the perfect plate of loaded fries. You've got cheese and a plethora of other options to stack those bad boys with. Here is where you can find some of the best loaded fries in all of Idaho...
Idaho Has The Best Loaded Fries In The Country
Forget the "best in Idaho"... are these the best "loaded fries" in the COUNTRY?