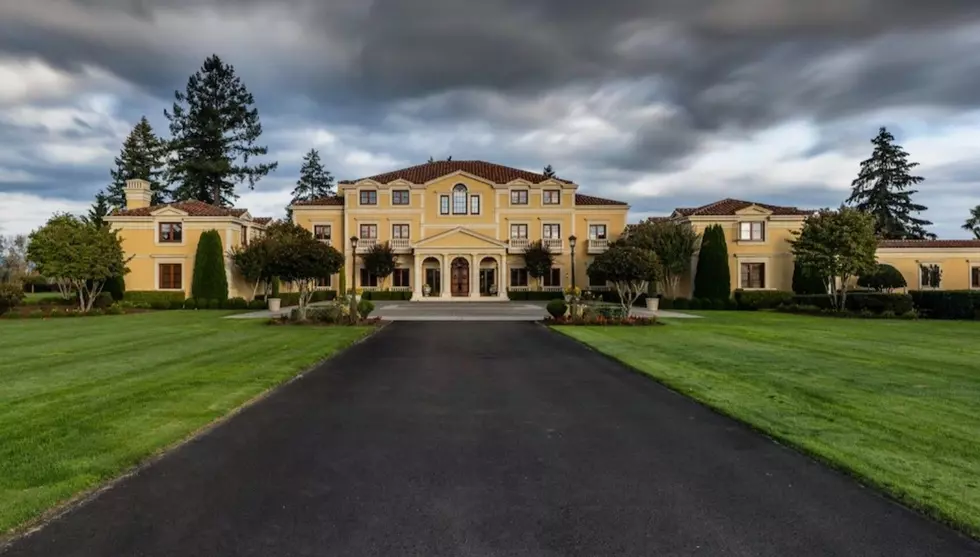 Luxurious Retreat Awaits Just 7 Hours From Boise For Wine Lovers
Emily Peterson/Vrbo
How would you like to spend the weekend at a winery in beautiful Oregon?
This Airbnb would give you and 30 of your closest friends the opportunity to come together for a weekend at a luxury villa with over 46 acres in the heart of the Oregon Wine Country. The property consists of 8 luxury suites out of the 11 bedrooms for your friends and family.
The Del Mar Villa is a 26,000 sqft luxury 'Italian chateau inspired' villa that is perched above the Willamette River. It has three kitchenettes and a Chef's kitchen "complete with double Sub-Zero refrigerators and freezers, Dacor double oven, Miele convection oven, Thermador grille, two Bosch dishwashers, and a six-burner gas range in the large granite topped island. The kitchen comes fully stocked with cookware, dishes, and serving items for 30+ guests. Pair that with its bright open-concept layout and views of the Willamette River from every window, you won't want to leave this gem!"
Why is this property perfect for wine lovers?
You can get to over 200 tasting rooms and wineries within a half hour! You'll also enjoy vineyard or river views from the 8 suites throughout the house. It's a must see and would be perfect for a large group of friends and family looking to enjoy a trip together.
Enjoy the beautiful outdoor living spaces.
"Outdoor Living/Spaces: Symmetry and cadence are expertly executed and displayed in the boxwood hedges edging the garden "rooms" with the mesmerizing scent of hundreds of rose shrub plantings thoughtfully scattered thru-out both the formal and informal gardens as well as surrounding the great lawns. Many of the features found on the Villa's grounds include carefully cultivated natural arbors and a shaded concrete-pillared grape arbor overlooking the river. The windows of the estate along with the gardens and terraces are all designed to draw the eye to the river view."
Luxury Villa In Oregon Wine Country
This luxury villa in the Oregon wine country will sleep up to 30 people and give you everything you expect when staying on a property with over 26,000 sqft.
Check Out This Wine Lovers $2.2 Million Dream Home In Boise
Let's go inside this $2.2 million Boise dream home. My favorite part is what you can do with all your wine. Wait until you see that, if you call yourself a wine connoisseur.
$3.9 Million Dream Home in Meridian Has Cozy Wine & Whiskey Lounge