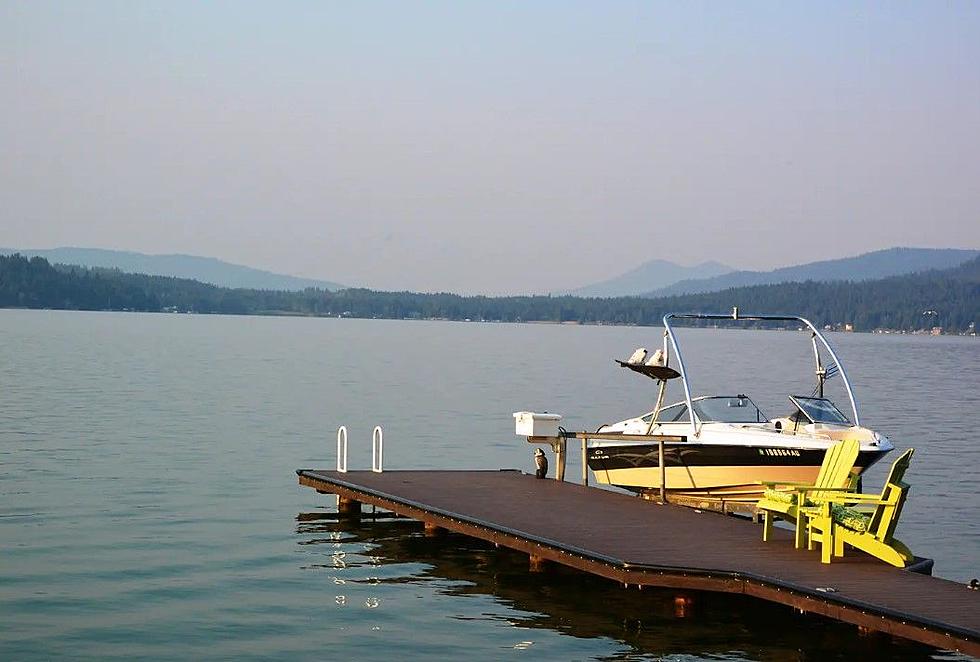 Beautiful Idaho Lakefront Airbnb That The Entire Family Will Love
Fraser/Airbnb
There's nothing better than being able to walk out of a vacation rental and right into the water. That's precisely what you'll be able to do at this beautiful Idaho Airbnb. Located in Sandpoint, Idaho, this Airbnb will sleep up to 10 guests and is located right on the water with abundant activities sure to keep the kids busy. The house has its own private dock on the waters of Lake Pend Oreille. The dock also has a boat lift. If you're a boat owner, this house is a dream.
The Airbnb has 3 bedrooms, 7 beds, and 2.5 bathrooms, with the beach just outside the backdoor. As someone who loves the water but doesn't have a boat being able to paddle board, kayak, or even tie up to the dock and float, this home is perfect for getting friends and family together. A short walk from downtown Sandpoint, you'll enjoy the unique vibe with great restaurants and places to grab a glass of wine or coffee. Bedroom 1 has a king bed. Bedroom 2 has a king bed and a queen. The kids will love bedroom 3 offers a queen bed and 3 single bunk beds, and plenty of space for them to play.
Enjoy the evenings surrounding the firepit and plenty of outdoor seating for everyone. With floor-to-ceiling windows, you'll have plenty of natural light, with gorgeous views of the lake and mountains. Dogs are also welcome at this Airbnb. So who's ready to go to the lake this summer? These pictures will not disappoint you.
Lakefront Idaho Airbnb In Sandpoint
Enjoy the summer on the water at this beautiful lakefront property in Sandpoint, Idaho.
16 Sensational California Airbnbs Boise Kids Will Really Love
We found 16 Airbnbs near Disneyland that are an adventure all to themselves.
The Extraordinary Boise Airbnb With 7 Unique & Delightful Surprises
BOISE, Idaho. The home of seven spectacular lofts, the Pink Guest House (Airbnb) is a hidden gem nestled in downtown Boise!
Scroll for a gallery depicting one unique facet of each loft!