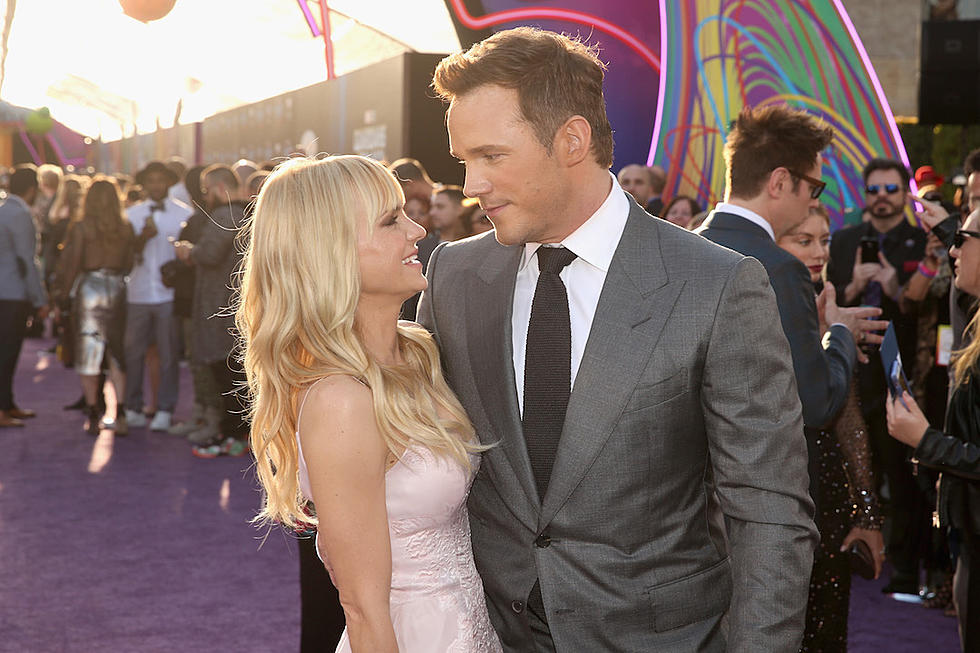 Chris Pratt and Anna Faris Have a Unique Clause in Their Divorce Agreement
Getty Images for Disney
In fact, it looks like they're going to be moving into the same neighborhood: Pratt and Faris, who settled their divorce with the help of a private judge on Wednesday according to TMZ, have agreed to live no more than five miles from one another until their son Jack finishes sixth grade.
That's right – the Guardians of the Galaxy star and his 41-year-old ex-wife will spend the next five years or so living doors apart. Per documents obtained by the outlet, if for any reason Pratt or Faris needs to live outside that five-mile radius, they'll be required to provide the other party with written notice no less than three months ahead of the move.
They're also required to notify one another of any travel outside the country with their son Jack at least 30 days before they intend to leave. Out-of-state travel requires "reasonable" notice, though no specific required timeline has been established.
Pratt and Faris' Los Angeles mansion is currently on the market, and it's going for a pretty penny. According to Variety, their marital home – purchased in 2013 for a whopping $3.3 million from Live Nation Entertainment president and CEO Michael Rapino – is on the market for $4.995 million.
While living in such close proximity to your ex may sound like a nightmare to some, Pratt and Faris should have no trouble adhering to their unique divorce agreement. Both the action star and comedian have moved on since their divorce and they, plus their respective love-interests, have spent plenty of time together as a group.
In October, Faris and Pratt took their son trick-or-treating on Halloween with partners Michael Barrett and Katherine Schwarzenegger. Photos showed the group smiling as they went door-to-door, candy haul in tow.
Faris was first linked to Barrett, who worked on the set of her film Overboard, about two months after she went public about her split. Pratt wasn't linked to Schwarzenegger, 28, until 2018.
They pair thought to have been introduced by Maria Shriver, Schwarzenegger's mother, People reported at the time. Pratt and the journalist/philanthropist started dating that summer, but were "taking things slow," a source told E! News.
10 Celebrity Divorces That Rocked Hollywood