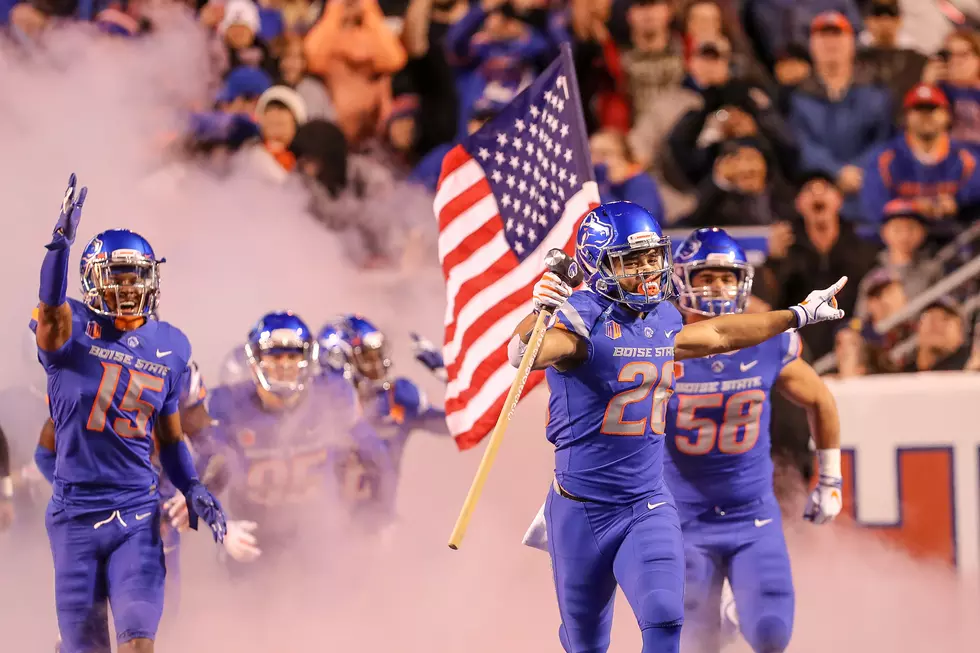 Boise State Ranks #24 in the Coaches and AP Polls
Loren Orr, Getty Images
After an incredible comeback win against Florida State, the Broncos are extending a pretty incredible streak to 18 seasons in a row!
The team's 36-31 victory over the Florida State Seminoles on Saturday impressed the pollsters enough to earn Boise State a #24 ranking in both the Amway Coaches' Poll and AP Poll when set of regular season rankings were released Tuesday. (It's also the 18th season that the Broncos have appeared in the rankings at some point during the season.) That ranking will only add excitement to Friday's match-up between Boise State and Marshall at Albertsons Stadium!
Speaking of the game, I've got a bit of a problem. My girlfriends and I are loading up my Subie and heading to Salt Lake City's biggest nerd fest, FanX on Friday morning.  I'm over $500 deep in photo-ops at the convention right now (they announced Tom Holland, aka Spider-Man, a few weeks ago and my wallet just started throwing money at the computer...I really can't explain how it happened) so I can't back out of the trip now to go to the Boise State game.  I need someone to take my tickets and help add to the energy at Albertsons Stadium while I'm on my road trip and you could be that person!
Be listening Thursday morning around 7:40 to play a game we like to call "The Gambler." This game takes 0 skill to win. You just need to keep calling 208-383-1079 over and over again.  Contestants will have a chance to "gamble" on how the next caller will answer my question.  If the contestant gets three responses in a row correct, they win the tickets. Easy, right?!
Set yourself a reminder to be listening tomorrow morning around 7:40 and get that number stored in your cell phone now, 208-383-1079.
BTW if you can't go to the game, kickoff is at 7 p.m. and you can catch it on ESPN 2!