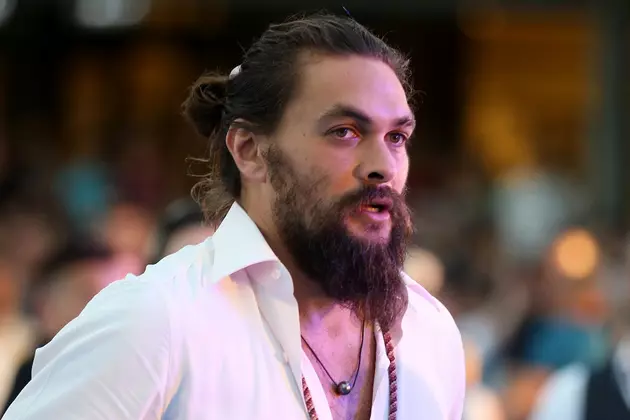 'Aquaman' Star Jason Momoa Just Shaved Off His Signature Beard and Fans Are Losing It
Chris Hyde, Getty Images
Jason Momoa shaved off his legendary beard, and fans are straight up freaking out.
The Aquaman and Game of Thrones star got rid of his beard in an effort to promote recycling and show us how bad plastic bottles are for the environment. In a video posted to Youtube, the 39-year-old actor revealed he hasn't been beard-less in seven whole years and that his decision to shave was to "bring awareness that plastics are killing our planet." Instead, he believes aluminum is the one thing that can save it.
"Goodbye DROGO, AQUAMAN, DECLAN, BABA," he wrote in the video description. "I'm SHAVING this beast off, It's time to make a change. A change for the better...for my kids, your kids, the world."
"Let's make a positive change for the health of our planet," he continued. "Let's clean up our oceans and our land. Join me on this journey. Let's make a switch to INFINITELY RECYCLABLE aluminum. Water in cans, NOT plastic."
Check out the full video of him shaving below:
We never thought we'd ever see a baby-faced Momoa again. Neither did his fans, who immediately took to Twitter to share their priceless reactions. Though some are diggin' his new look, others are completely outraged.
Celebrity Glow-Ups