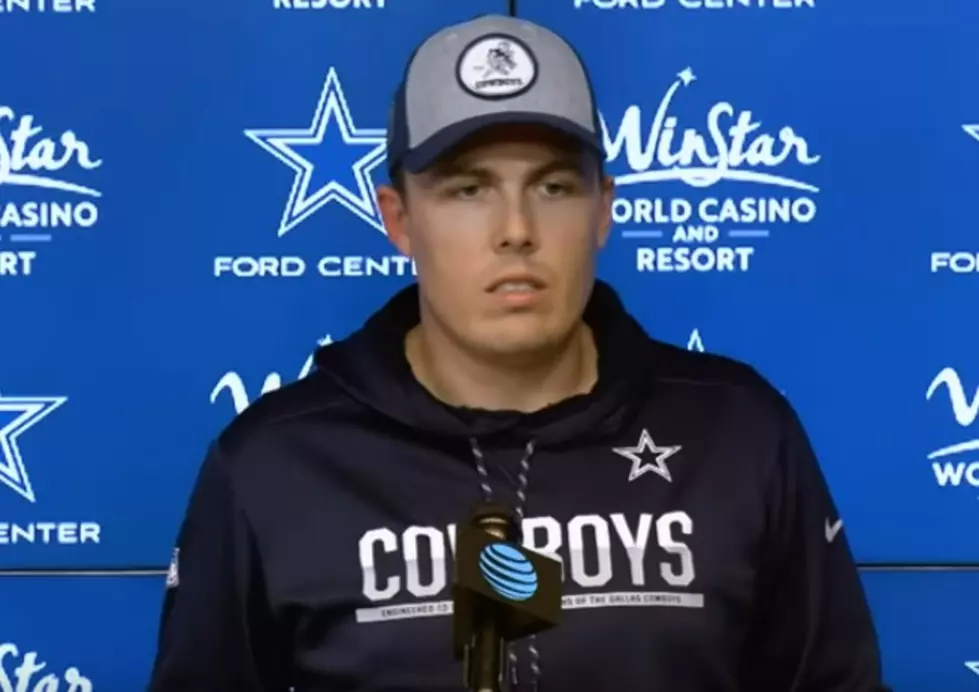 Boise State Great Kellen Moore Fired By Dallas Cowboys
Youtube
Kellen Moore's time with the Dallas Cowboys is over. Multiple reports out of Dallas state that the Cowboys have parted ways with the former Boise State quarterback. Moore was the offensive coordinator for the Cowboys for several years, surviving a coaching change, but current Cowboys Coach Mike McCarthy is cleaning house. McCarthy fired half a dozen staffers this week. Most experts predicted Moore would return, but that is not the case.
Kellen Moore: Dominance Over The Years
Kellen Moore's 50 career victories as the starting quarterback at Boise State University remain the most by any QB in NCAA football history. Moore, who was touted as one of the most brilliant minds in college football has now taken those brains to the NFL where Dallas fans can't get enough of him.
The New York Post reported via The Dallas Morning News that Coach McCarthy will now call the plays. The team lost another heartbreaker in the playoffs to the San Francisco 49ers last week 19-12. The Jones family has been very found of Kellen as both a player and a coach.
Moore was hailed as an offensive genius and had interviewed with several NFL teams for a head coaching position during the last two years. He has been credited with developing Cowboys Quarterback Dak Prescott.
Will Kellen Moore Be the New Denver Broncos Coach?
As Sports Illustrated reported, Kellen Moore is ahead of Bucs coordinator Byron Leftwich, 49ers head coach Kyle Shanahan, Rams head coach Sean McVay and Packers head coach Matt LaFleur. However, it doesn't matter to Cowboys Owner Jerry Jones if you don't win the big one. The owner is desperate to get his team back to winning the Super Bowl. Suppose the team loses to the Bucs tonight. Experts predict Mr. Jones will fire the current coaching staff, replacing them with former Saints Coach Sean Payton. 
Could He Stay in Dallas?
Sports Illustrated looks at a scenario involving Kellen Moore staying in Dallas.
"In some circles, it was anticipated that Moore would be retained in Dallas as the coordinator. The logic in favor of that? There was lots of it as it regards the 34-year-old coach, again including the fact that on balance over the course of the last few years, the Cowboys have been among the most productive offenses in the league."
This NFL Superstar With Idaho Ties May Be Jealous of Kellen Moore
Kellen Moore has a lot of hype around him-- but what's going on with his coaching future? It seems that his name pops up in every head coaching vacancy but he has yet to be hired away from Dallas-- where that fan base can't seem to decide if they want to love him or hate him.
While Kellen gets all of the love--what about this multi-time Pro Bowler with Idaho ties-- just like Moore?