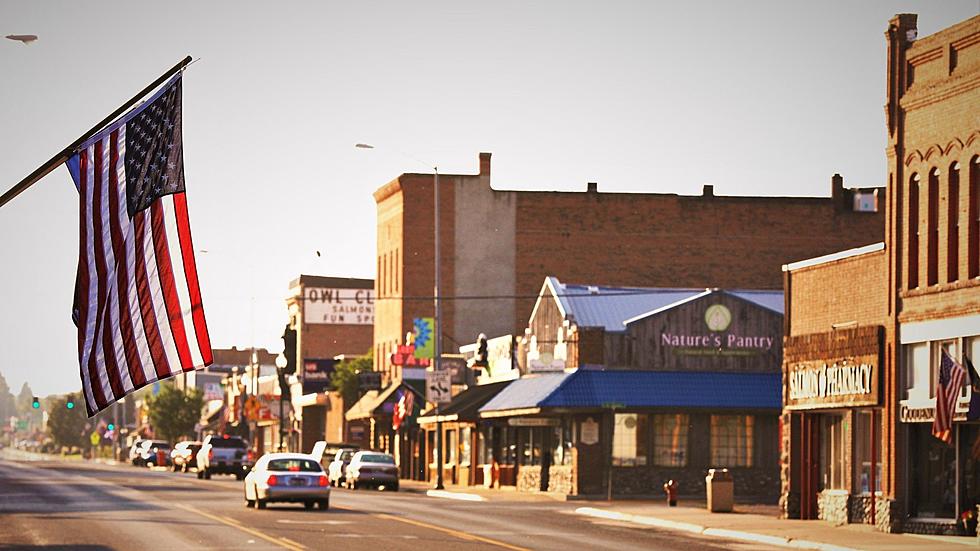 You Need To See The 12 Prettiest Towns In The State of Idaho
facebook.com/salmonvalleyidaho
Idaho's allure extends beyond its rugged wilderness. It resides within its small towns, each offering a unique tapestry of history, culture, and natural beauty. These communities, often hidden among the mountains and valleys, are the true heart of the Gem State.
What Idaho town do you think is the prettiest? 
The Worldatlas shared the "12 Prettiest Towns in Idaho," and these towns have their own distinct character and charm and offer a glimpse into the soul of Idaho. They invite visitors to step off the beaten path and experience the warmth of their communities, the beauty of their surroundings, and the rich history that makes each one a cherished gem in Idaho.
One of the prettiest towns listed was actually leased to Chinese immigrants in 1890 and was once transformed into fields of fruits and vegetables.
Do you know what time once was leased to Chinese immigrants? 
Need a hint? It's in the Treasure Valley. It's not a great hint, but we didn't want you to get the answer right away.
12 of The Prettiest Towns In Idaho
WorldAtlas released their list of the "12 Prettiest Towns In Idaho." Do you think they are missing any?
Worldatlas shared their 12 Prettiest Towns In the "Gem State," we asked our listeners what are the best small towns in Idaho according to the locals. Here's what they had to share with us.
The 10 Best Small Towns in Idaho According to Locals
Idaho has dozens of small towns, so we asked people who actually live in Idaho to tell us which ones locals consider the best places to visit! This is what our listeners told us.
The worst small towns in Idaho? Roadsnacks decided it was a good idea to put these small Idaho towns on the map for being the worst. But why?
Idaho's 10 Worst Small Towns
This list does NOT reflect the opinion of our radio station. It was built by RoadSnacks. According to
RoadSnacks,
these are the worst small towns in Idaho in 2022. Their rankings were based on census data for population density, unemployment, housing costs, income, education and FBI crime data.
Since we are on the topic of small towns throughout Idaho, there's one small town in Idaho that HGTV says is one of the best small towns to retire in the entire country.
HGTV's 20 Best Small Towns To Retire
Looking for the best small town to retire? HGTV compiled a list of the best small towns to retire across the country and a small Idaho town made the list.