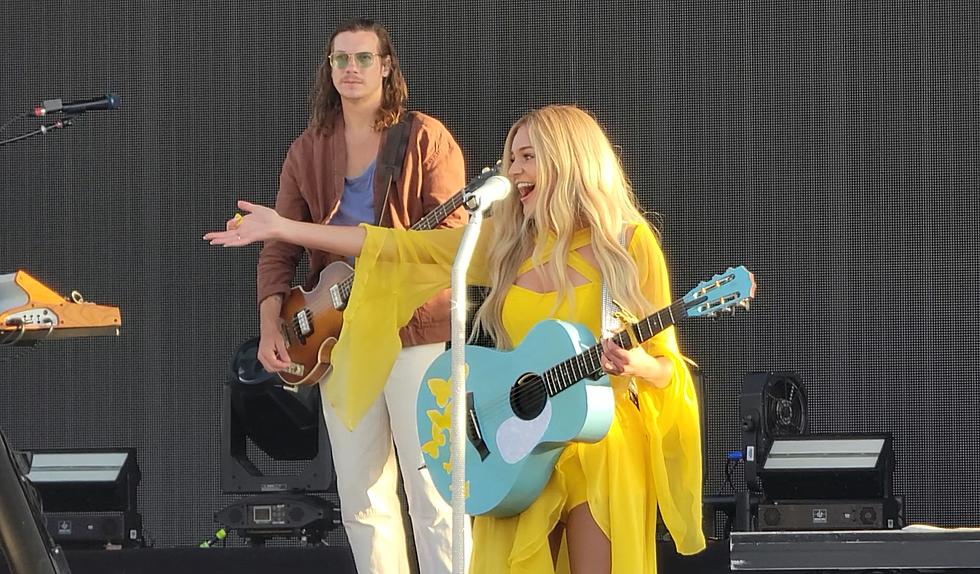 Kelsea Ballerini Was Amazing! Photos from Her Concert in Boise
Parker Kane
Kelsea Ballerini had a concert last night in Boise, at The Idaho Botanical Garden, and it was a night to remember! Kelsea will never forget this concert in Boise, and hopefully for some good reasons, too, but also one bad reason...
It was her first ever concert where people threw stuff on the stage and something actually hit her while she was singing. During her new song, "If You Go Down (I'm Going Down Too)," someone chucked a "friendship bracelet," and it ended up hitting Kelsea Ballerini in the face.
Thankfully, she was really chill about it! She took a little break backstage (understandably), and she did a quick outfit change, and then she came back out to perform the rest of her amazing show. She just mentioned to the crowd that she wants this to be a safe place for everyone, and for people to please be respectful.
However, that's not what we wanted to focus on in this article. Kelsea Ballerini's concert was AMAZING, and she is so unbelievably talented! She had so many great things to say, and I know she touched the hearts of many in attendance that night.
One thing we loved the most, was that she absolutely loved the venue and the beautiful sunset and mountains in the background. She complimented Idaho's beauty multiple times throughout the show, and we tried to get some awesome pictures for you to see below...
Keep scrolling for pictures of Kelsea Ballerini and the beautiful sunset and Boise skyline 👇
Photos from the Kelsea Ballerini Concert in Boise
Cool Things Boise Music Festival Artists Did This Year!
Jelly Roll, Ludacris, and More Wow A Massive Boise Crowd
The 2023 Boise Music Festival saw massive attendance to see rapper turned actor Ludacris, country singers Jelly Roll, Gary Lavox, and Elle King, 90s dance music artist C+C Music Factory, and local hip-hop group Mad Ro.
Boise Music Festival Setup & Exclusive Behind the Scenes Photos
Charming $550K Home in Boise is Cozy Log Cabin in the Mountains