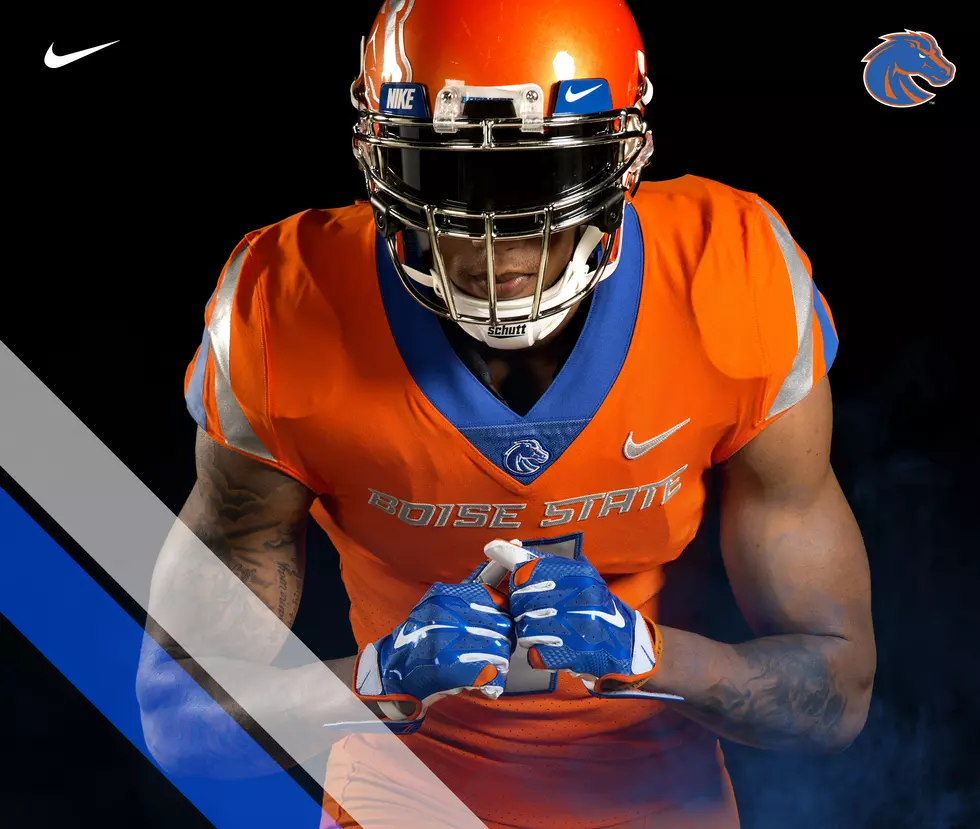 Boise State Football Uniform Reveal
Boise State University
I have to be honest, I'm not sure the hype lived up to the expectations in regards to the look of Boise States new football uniforms.
The three basic schemes were unveiled today and it seems technology won out over fashion. Yes the uniforms do look different but you have to look hard to see the difference. Even head coach Brian Harsin said it wasn't so much about the look as it was the fit.
Harsin said the few players who tried on the new uniforms said they fit great much better than their current gear.
Boise State was hoping for new uniforms in 2016 but having a partnership with NIKE the Broncos waited a season because NIKE officials said by 2017 they will have great uniform technology.
This is part of a release from Boise State:
"The uniforms are from the Nike Vapor Untouchable line, with stretch woven material, a seamless front and shoulders and laser perforation fabric instead of mesh. The uniforms combine materials and science designed for speed and comfort for the players, based on four core principles – fit, durability, weight and core body temperature."
Okay, apparently they way they look isn't the biggest factor! The numbers are a little bit bigger but not nearly bright enough to be seen clearly from the press box and that was the one fashion upgrade I'd been excited about.
So, Boise State now has your basic Blue, Orange and White uniforms but they still have black uniforms and grey uniforms but when or if they'll ever be worn again is a question.
Plus, you can expect there to be many color variations, mixing and matching... so much fashion fun on game day.
By the way, the uniform weights 20 ounces, 5 ounces less than their current uniform and according to NIKE that's a big deal when you're being chased or trying to chase someone down.
This is the first new uniform look since BSU left the WAC for the Mountain West in 2011.