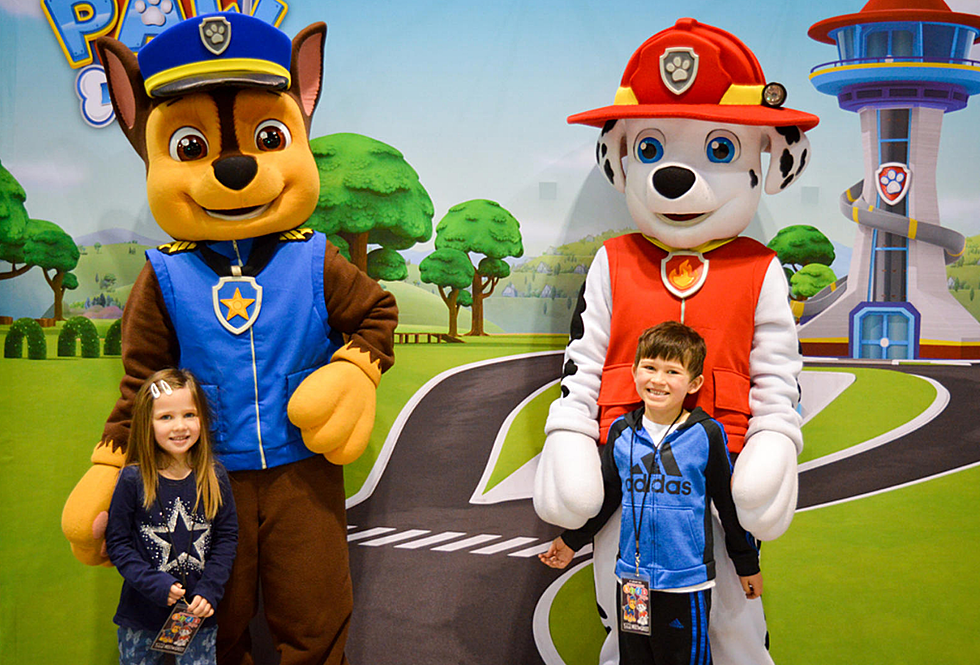 5 Reasons You MUST Take Your Kids to the Canyon County Kids Expo
Michelle Heart, Townsquare Media
The 7th Annual Canyon County Kids Expo presented by CBH Homes is just a few weeks away! If you don't have it on your family's January to-do list, here's five good reasons to add it now.
1) Your Child is OBSESSED with Paw Patrol
From the ear-worm of a theme song to the catchy rhymes, like "Rubble on the double" or Chase is on the case" that your child repeats over and over again, your world during winter break revolved around this Nick Jr. cartoon.  Now the kids have a chance to get up close and personal with their favorite "Rescue Pups:" Chase, Marshall and Skye at the Canyon County Kids Expo! With your admission to the Ford Idaho Center, your family is invited to take a FREE photo with the pups who've traveled all the way from Adventure Bay to be here.  Your kids will never, ever forget this special meet and greet!
2) Hang with Slithery Friends...without Taking them Home
When it comes to asking for to bring a new pet, your kiddo isn't asking for a puppy or kitten.  For some reason, your child is extremely attracted to some of the slimier or creepy crawly pets like snakes and lizards.  You're not particularly excited about the idea of adding one of these creatures to your home as a pet, so coming to see our friend Tyler and his team from Reptile Adventures at Canyon County Kids Expo is a perfect compromise.  Your kids will have a chance to get up close and personal with these animals without you having to take them home with you!
3) Get Your Photo Snapped with Royalty
Which princess dress do you have to have to wrestle off your daughter at least once a week to toss in the laundry? Chances are that princess is BFFs with our friends from Capes and Crowns.  Both the princesses and superheroes from Capes and Crowns will join us for free photos and warm hugs with the kids.  We'll release the character schedule soon!
4) You Don't Have to Clean Up After Them
Let's be honest, as a parent one of the most painful things about having an active little one is cleaning up after them...and we're talking like physically "I stepped on a LEGO" again painful. At Canyon County Kids Expo, you can let them get creative at the CBH Homes LEGO World and we'll do all the clean-up.  If your child falls in love with their LEGO house, they're welcome to take the LEGOs home with them...BUT your feet are on your own at that point!
5) We've Made More Room to Play
We'll be the first to admit that we severely underestimated the popularity of Paw Patrol during their first visit from Adventure Bay.  You guys didn't hold back your feedback and we appreciate that.  With your suggestions in line, we've expanded the 7th Annual Canyon County Kids Expo to include second level of the Ford Idaho Center.  This should help with the flow of traffic and lines to meet the "Rescue Pups!" It's also allowing us to bring in some new jumpy toys for the kids to run their energy off on.
The 7th Annual Canyon Kids Expo happens Saturday, January 26 at the Ford Idaho Center. Doors open at 10 a.m. and the fun continues until 6 p.m! Tickets are $5 for adults and $3 for children.  If you'd like to buy them in advance and skip the line, click HERE!