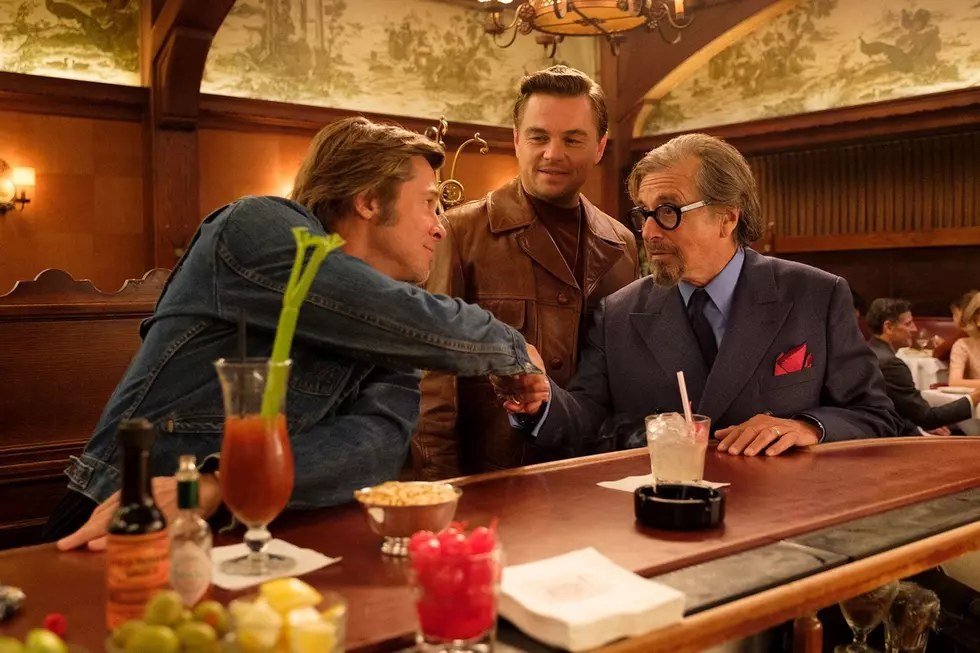 What Are the Songs in the 'Once Upon a Time in Hollywood' Trailer?
Sony
The first is "Straight Shooter" from the Mamas and the Papas 1966 album If You Can Believe Your Eyes and Ears.
Obviously the song is appropriate to the late '60s L.A. setting of the film, but the title also relates to the story of Once Upon a Time in Hollywood in at least a few ways. In the trailer, we see Leonardo DiCaprio's Western star Rick Dalton with a gun — he's a real straight shooter, it seems. With the Manson Family murders supposedly in the background of the film as well, "Straight Shooter" suggests the very real violence that could be in store for all of these characters.
The second song is "Bring A Little Lovin'" by Los Bravos:
"Bring a Little Lovin'" became a radio hit in 1968, so it's also totally appropriate to the period setting of the film. It also strikes me as one of those classic Quentin Tarantino music selections; something incredibly catchy from the past that's not very well known that he then brings back from obscurity.
Here's the Once Upon a Time in Hollywood trailer one more time:
Once Upon a Time in Hollywood opens in theaters on July 26. The soundtrack should be incredible.
Gallery — The Best Action Movie Posters In History: