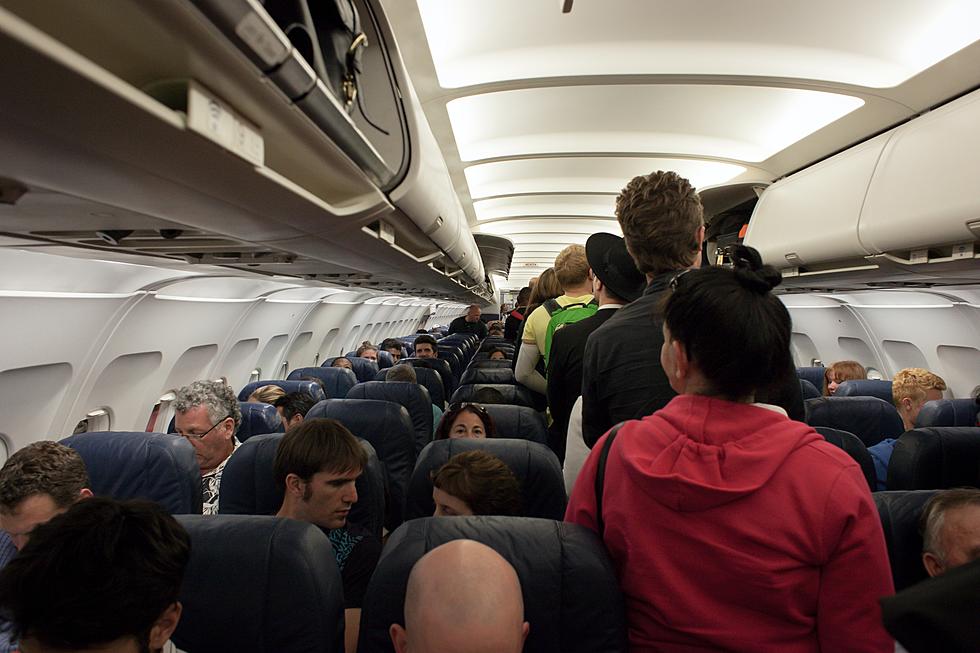 You made it through TSA screening without being pulled aside, had enough time to enjoy your favorite cocktail at Bardenay and your flight's on time. Nothing's going to slow this picture-perfect travel day down now, right? 
Except maybe, the boarding process. Whether you're standing in the terminal, impatiently waiting for your boarding group to be called or you've boarded and are watching people struggle to put their luggage in the overhead bin correctly you've thought to yourself "There has got to be a better way to do this!" You're not alone. Heck, even Key & Peele did a sketch about it.
One of the most popular airlines at the Boise Airport thinks they may have a solution that doesn't just make the boarding process easier, but speeds it up too.  According to ABC News, United is changing its boarding process in a major way on October 26. Right now, United uses what they call their "Better Boarding Technique" where travelers will board based on who's traveling, the type of fare they purchased and their MileagePlus status. 
People who need preboarding assistance or have those special perks will still get to board first. Under the new system, which has been nicknamed "WilMA," beginning with Group 3, when you get on the plane will be determined by the type of seat you have: window, middle or aisle. The idea is to get the people with window seats on board first, followed by middle seats and then the aisle. In theory, this prevents passengers from having to get up and walk back in the aisle to allow their seatmate to take a seat further into the row. United's done some testing and claims with cuts about two minutes off the boarding process. 
United services four direct routes from the Boise Airport. They include Chicago, Denver, Los Angeles, and San Francisco. From there you can continue on to more than 200 destinations in the United States. If you choose United, here's what you can expect from the new boarding process. 
Take A Look At United Airlines New Boarding Procedure
According to travel blog,
AFAR
, these are the new boarding groups for United Airlines. The new policy begins October 26, 2023.
Gallery Credit: Michelle Heart
KEEP READING: Flying to These 10 Destinations From Boise? Don't Take Luggage With You
According to Forbes, these are the 10 airports are the most likely to lose or damage your luggage. While ranking the airports, they not only considered the rate of complaints filed but how many of those victims were fully reimbursed.
Gallery Credit: Michelle Heart
19 Items Absolutely Banned From Carry-On Luggage at the Boise Airport
Baggage fees stink and you'll do anything you can to avoid paying them, including dragging some more items on the plane with you. Unfortunately, won't get away with it if you try to bring these items through security as a carry-on.
Gallery Credit: Michelle Heart