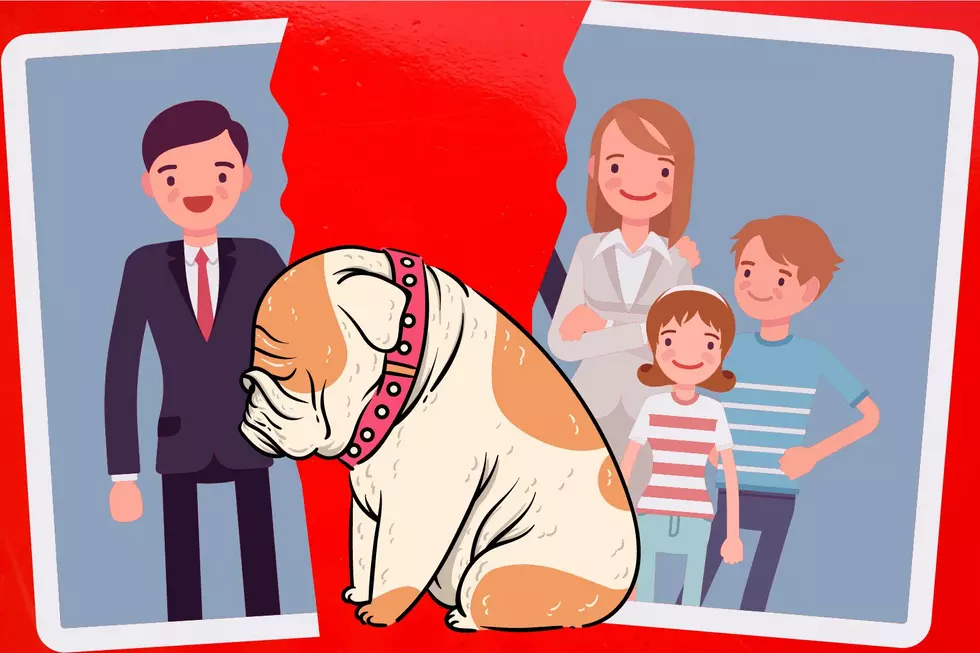 Who Gets The Dog In An Idaho Divorce?
Photo Credit: Unsplash // Canva
Paws or Pawns?
As of Jul. 22, 2022, Hello Prenup reports 87 million American households have pets, and 95% of those pet owners love them like family.
But who gets the fur baby when any one of those 87 million households experiences a divorce? In the eyes of the law, pets aren't people, they're possessions.
While the love you have for your dog or cat might rival the love parents have for their offspring, it means nothing to Uncle Sam. Child custody and pet custody are two completely different issues during divorces proceedings. But like children, paws often become pawns when a couple splits.
Idaho Community "Pawperty" Laws
In most states, family pets fall under property division in divorce negotiations. And that can add significant stress to an already stressful ordeal. Amendola Doty & Brumley, PLLC of Coeur d'Alene points out "if you were dealing with a savings account, you'd be able to divide the proceedings in it 50-50. That's hard to do with 'property' such as your family pet."
Idaho on Dogs in Divorces
Generally speaking, Idaho community property laws require spouses to divide property 50-50. How couples are to divide property they're both financially involved in, however, is a gray area. Take a look at Idaho statute 25-2807:
DOGS AS PROPERTY – PROOF OF VALUE. Dogs are property; and when the value of any dog is material in any civil or criminal proceeding in this state, the same may be established under the usual rules of evidence relating to the values of personal property.
For us, the statute stopped being helping at "usual rules of evidence relating to the values of personal property."
So, Who Gets the Pets?!
What if an employed spouse paid for the animal's adoption, while the stay-at-home-parent was the animal's primary caregiver. The argument works both ways. One spouse could argue that money is the most important factor in raising an animal, while the other could argue care and attention are.
What if the two spouses split the cost of adopting and supporting the animal down the middle? Pets aren't people, but they are intelligent creatures with hearts, personalities, and rights.
At the end of the marriage, who gets the pets in Idaho is up to the presiding judge. Depending on who paid more or cared more for the animal in dispute, spouse responses are significant in awarding custody.
This $3.9M Boise Mansion Has Sensational Views & a Dog Spa
If spectacular views of Downtown Boise and an in-home, high-end dog spa, are tops on your list, we just found your real estate soulmate.
Dog parents, prepare to have your pet's mind and fur blown away in a pet spa fit for a four-legged king or queen.
Not a pet owner? Not a problem.
This property has everything to offer anyone. It's the perfect balance of quiet country-like living and city excitement!
Rattlesnake Avoidance for Boise Dogs: 3 spring courses to keep them safe
3 Boise Experts That Will Transform Your Dog's Terrible Behavior
Need a Break from Your Fur Child? Here Are Boise's Best Dog-Sitters
Here are the top five spots for dogs to relax while their humans are away.