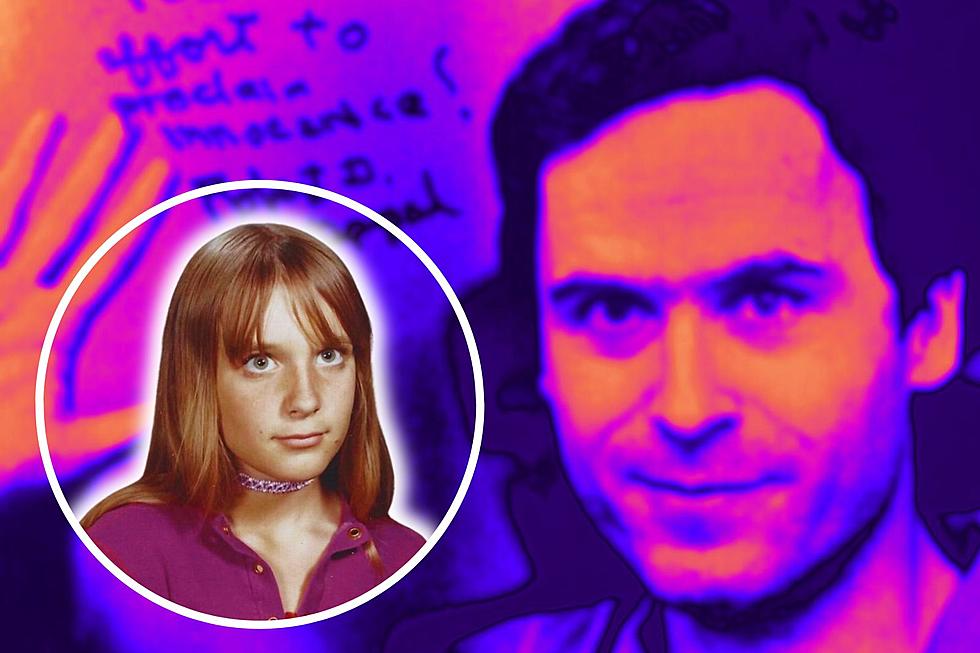 PURE EVIL: TED BUNDY'S HORRIFIC MURDER OF AN IDAHO GIRL
Photo Credit: NamUs // TSM // Canva
THE SHORT LIFE OF LYNETTE DAWN CULVER
According to C.J. Lynch, a contributor for The Morbid Library, Lynette Dawn Culver was born July 31, 1962 in Renton, Washington. The youngest of three children, the Culvers relocated to Pocatello, Idaho in 1967 when Lynette was five-years-old.
A shy but happy child, Lynette was raised in a loving home where she was quite attached to her older sister.
 Though she appeared much older in her seventh grade school photo, Lynette was just 12-years-old in the spring of 1975.
TED BUNDY MURDERS POCATELLO'S LYNETTE CULVER
FOUND GUILTY
During the 1.6 mile ride from Alameda Jr. H.S. to his room at the Holiday Inn, Bundy recalled making small talk with the 12-year-old girl. Beyond that, however, little is known about what happened to the Culvers' youngest child.
BUNDY'S BREAKDOWN CONFESSION
Prior to his execution in Florida State Prison on Jan. 24, 1989, Bundy confessed to murdering a 12-year-old girl in Pocatello, Idaho that authorities believed was Lynette Culver.
Though Bundy did not know the name of the victim, he knew the girl's family had recently relocated to the area; the first fact directly linking him to Lynette's disappearance.
LYNETTE CULVER: MISSING PERSON #9765
Despite Bundy's horrifying confession, Lynette remains classified as a missing person in NamUS, a data based managed by the U.S. government.
The hazel-eyed girl with straight sandy brown hair was last seen leaving school grounds on May 6, 1975. She stood 5'2" tall and weighed approximately 110 lbs.
She would be 61-years-old today.
LYNETTE'S BENCH
Lynette Dawn Culver was a daughter, a little sister, and seventh-grader with her entire life ahead of her in the spring of 1975. Her bright future was cut short at the hand of one of America's most notorious serial murderers. In 2019, her family and the Pocatello community erected a memorial in her honor.
EXTREMELY WICKED, SHOCKINGLY EVIL & VILE
That same year, a film was released chronicling the crimes of the serial murderer through the eyes of his longtime girlfriend, Elizabeth Kleopfer, who Bundy deceived until his conviction. Lynette is mentioned at the end of the film.
TIPS
Is This Unsolved Idaho Crime More Horrific Than Jeffrey Dahmer?
In 1979, 12-year-old Christina Lee White went missing in Asotin, Washington, and hasn't been seen since. It was this disappearance that marked the beginning of what is known as the "Lewis Clark Valley murders" that plagued parts of Washington and Idaho from 1979 to 1982.
8 Deaths & Murders That Devastated Idaho
Please join us in honoring the legacy of these beautiful Idahoans we lost too soon.