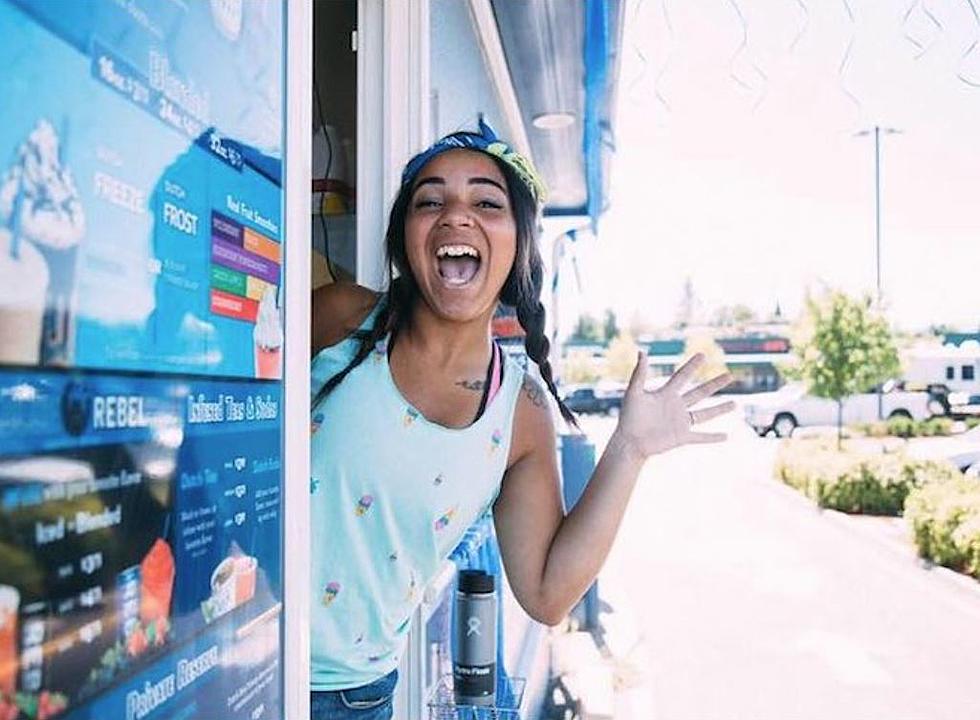 Is it true Boise Dutch Bros. Baristas Get Paid to Flirt with Customers?
Boise Yelp // Dutch Bros.
Dutch Bros. Barista-Friendly
There's friendly and then there's Dutch Bros. barista-friendly.
More than any other coffee house in the Boise-area, Dutch Bros. employees have a reputation for service with a smile that precedes them. Morning, noon, or night, rain or shine—no matter what's happening in the world—they're as inviting as a jolt of caffeine.
Is That Dutch Bros. Barista Flirting with You?
Dubbed "broistas" by Dutch Bros., the coffee slingers' cheery disposition and interest in what you're up to on any given day always seems sincere. But has a Dutch Bros. broista ever blurred the line between friendly and flirty?
A co-worker of ours had been tending to her infant in the back seat of an SUV while her husband ordered her an iced Americano at the Dutch Bros. off Milwaukee. While her husband waited for the drink, the co-worker said she couldn't help but notice how flirty the twenty-something broista had been with him.
Just before she handed the Americano to him, the barista looked at my husband's wedding band and said he was 'too sexy to be married.'

She said this about five seconds before I finished up with the baby and climbed back into the front the passenger seat. My husband's face was beet-red and the barista looked like she'd just seen a ghost after I clipped myself in.

I chuckled over my husband's obvious embarrassment, but it was still awkward. -Anonymous
Friendly vs. Flirty
The story described by our coworker who wished to remain anonymous sounds like an obvious case of flirting.
So are Dutch Bros. broistas getting cutesy with every customer jonesing for a frothy bevvie? And are they getting paid for it? In short, no. Sorry if that bursts your bubble, Dutch Mafia!
Boise broistas aren't paid to flirt, but per the Dutch Bros. guiding creed, they are providing customer service that aligns with the company's friendly and free-spirited values outlined in the gallery below.
Scroll on for a look at the Dutch Bros. broista creed!
The Official Dutch Bros. Employee Creed
---
Do you find the baristas at Dutch Bros. to be a bit on the flirty side? Email your opinions to ryan.valenzuela@townsquaremedia.com. 
Are the Wi-Fi Terms at this Boise Dutch Bros. Asking Too Much?
Have you ever read an establishment's Wi-Fi agreement word-for-word? We have a time or two, and the Dutch Bros. in downtown Boise stands out as one of the weirdest ones we ever agreed to.
The Wi-Fi Terms at a Boise Dutch Bros. are Kind of Crazy
---
ICYMI: the Treasure Valley is home to some seriously delicious coffee!
If you're always on the look-out for a great cup of Joe, scroll on for 24 of the Boise-area's best coffee shops. 
Satisfy Your Caffeine Craving With Boise's Best Coffee Shops from A to Z