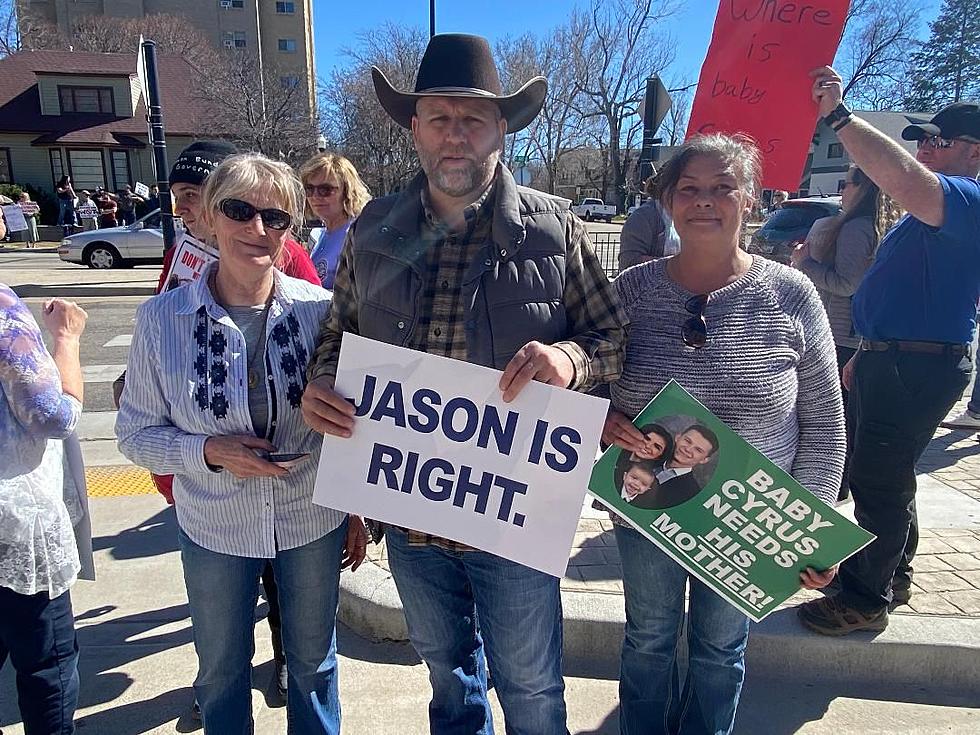 Sheriff On Bundy: "I Do Not Want To Risk Harm Over A Civil Issue'
Kevin Miller
The legal battle between Idaho's most significant medical provider St. Luke's Health Systems, and activists Ammon Bundy continues to escalate. Mr. Bundy has publically asked St. Lukes's to leave him alone in a letter released to the public that you can read here. 
The Idaho Capital Sun reported that Ada County Judge Lynn Norton has issued an arrest warrant for Mr. Bundy. The reason for the arrest is that Mr. Bundy has failed to appear in court on several occasions involving the lawsuit with St. Luke's. The Idaho activists has run for governor and led two standoffs involving the federal government and local landowners.
Ammon Bundy Fight for Liberty
A look at Mr. Bundy's Crusades
St. Luke's is seeking civil damages involving protests and statements involving a baby who was taken by Child Protection Services to be treated at the hospital. Hundreds of Idahoans showed up to protest 'Baby Cyrus' being under the care of the state.
Did Mr. Bundy and Mr. Rodriguez Go Too Far?
The hospital says they were forced to cancel emergency and non emergency surgeries due to the protests and threats by the protestors. The Idaho Capital Sun reported on the significance of the protest.
'In a video posted to Facebook by one of the leaders of Health Freedom Idaho, current Republican Sen. Tammy Nichols, R-Middleton; and former Republican Reps. Chad Christensen of Iona, Karey Hanks of St. Anthony, and Ron Nate of Rexburg are shown participating in the protest.
The video also captures one of the protesters boasting that they kept an ambulance from being able to leave the hospital's ambulance bay. The hospital went on lockdown for about two hours that day. It diverted patients and ambulances to other health care facilities during the lockdown.'
Gem County Sheriff Says No!
St. Luke's has asked the Idaho Supreme Court to force the Gem Sheriff to serve process papers to Mr. Bundy at his home in Emmett. The sheriff has said that the juice is not worth the squeeze in this case.
You can hear Mr. Bundy in his own words below.
We will continue to update you on this story as it develops. A reminder that we are the only media outlet in Idaho that has covered Mr. Bundy in Nevada, Oregon, and Idaho.
Collin Raye and Ammon Bundy
Country Music Star Collin Ray performs in Emmett, Idaho for Ammon Bundy.
Ammon Bundy for Governor Event