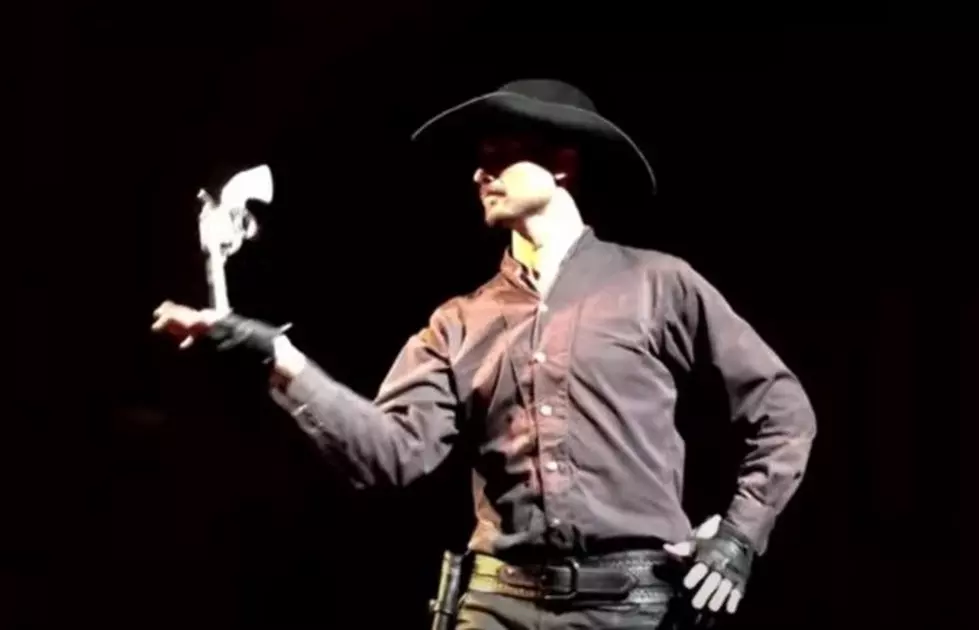 Why The Eyes of the Western World Will Be On Nampa This Week
YOUTUBE
The 107th Snake River Stampede takes over Nampa's Ford Idaho Center this week. The Stampede is one of the state's most treasured events that attracts folks from all over the country to take in the rodeo action on Nampa's 'magic dirt.'
Here's a look at some of the competitions and performers that will be competing this week.
Don't Go Anywhere, Check Out Our Snake River Stampede Photos Here
Photos of the world's wildest fastest rodeo, the Snake River Stampede!
Although the action on the dirt will be fierce between man and beast, every night at the Stampede focuses on people and causes dear to every Idahoan. Let's preview this week's schedule.
"In the roughstock events – bareback riding, saddle bronc riding, and bull riding – a contestant's score is equally dependent upon his performance and the animal's performance."
"In the timed events – tie-down roping, steer wrestling, team roping, and women's barrel racing – a contestant's goal is to post the fastest time in his event."
Opening Night
Tuesday night's rodeo will honor all first responders from law enforcement to medical personnel.  The Idaho Center Amphitheater will feature vendors and costs only ten dollars to watch the action on the big screen.
No need to leave after the rodeo; the band Rose's Pawn Shop will be playing in the amphitheater.
Wednesday Night
Wednesday night is Stampede for the Cure. Organizers encourage everyone to wear pink to support those who've survived and are fighting breast cancer. The day features the 'Pink on the Dirt' luncheon, and country star Kimberly Dunn will perform after the rodeo.
A Salute to Service
Thursday night features Patriot Night saluting our Armed Forces. There are several moving tributes to those who've fought and continue to fight for our freedoms. Nate Burnham will follow Patriot Night by performing after the rodeo.
Friday Night
The second to last night of the Stampede allows one last chance to qualify for the finals on Saturday. Jeremy McComb will be the post-rodeo entertainment at the amphitheater.
Two Shows and One Championship
The Snake River Stampede concludes with two shows at the Ford Idaho Center.  Before the rodeo action starts at noon, you can see the junior rodeo starts compete at 11:15am.  The finals begin later that night followed by Straightaway Saturday Night.
Tickets to the event, click the link here. 
Interested in other rodeos around our area?  Check out our list of area rodeos below. 
Check Out Idaho's Best Rodeos Near You & Grab Your Tickets Today!
These rodeos are coming to the Treasure Valley this summer, and they're bound to be a rowdy good time.
Fascinating Old Western Town For Sale in Emmett for Under $1 Million
Have you ever dreamed of living in an Old Western movie? For under $1 million, you can make those dreams come true in Emmett!