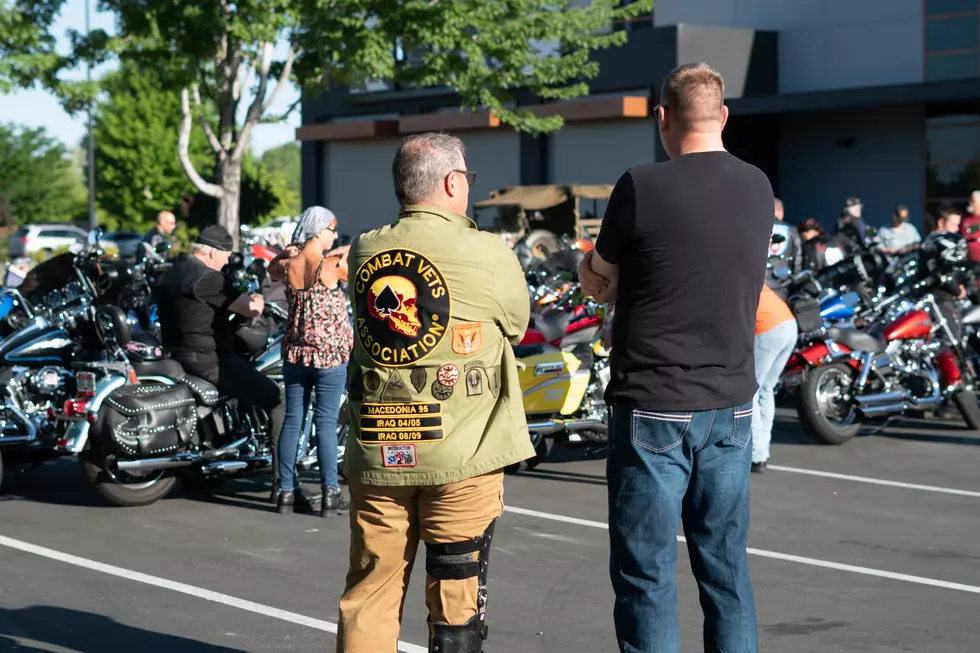 Idaho Welcomes Patriotic Motorcycle Riders To Meridian [photos]
Beauan Maltby
Idaho's most extensive motorcycle rally returns, supporting a great cause this Sunday. Once again, over 1,000 motorcycle riders will gather to ride for the Idaho Guard & Reserve, Family Support Fund, and Operation Warmheart.
The annual event begins at High Desert Harley Davidson in Meridian ending at Carl Miller Park in Mountain Home, ID. The riders will have a police escort. Special VIP guests cheering and perhaps joining the patriotic ride are Steve Darnell of Vegas Rat Rods, Mike Gabler, Season 43 Survivor, and Davey Deals of Pawn Stars.
This year will be the 13th annual ride bringing together all Idahoans who love America and their motorcycles. The event begins at 7 am, where you'll sign in and ensure your paperwork is filled out correctly. Registration runs till 930, along with the fifty-fifty raffle. If you're hungry, breakfast is available while supplies last. We recommend getting there early if you want to eat, as we've seen a lot of big, giant bikers over the years.
The Idaho State Police will arrive after 9 am, and then the colors will be presented; the national anthem will be performed before 930 am when the Warhawk Flyover will occur. The VIPs will speak, and then it's time for the riders to start their engines. The kickoff to the ride will begin with a Howitzer shotgun launch!  Want to join the team?  Click the link here.
Take a look at last year's big event here!
Don't Go Anywhere, Check out these Great Photos From Idaho Patriot Thunder
Continuing Checking more photos from Idaho Patriot Thunder
The Cool Explanations Behind Every Symbol on Idaho's State Seal
📜 Scroll on for a gallery featuring in-depth explanations from Emma Edwards Green on the symbolism of the Idaho state seal!