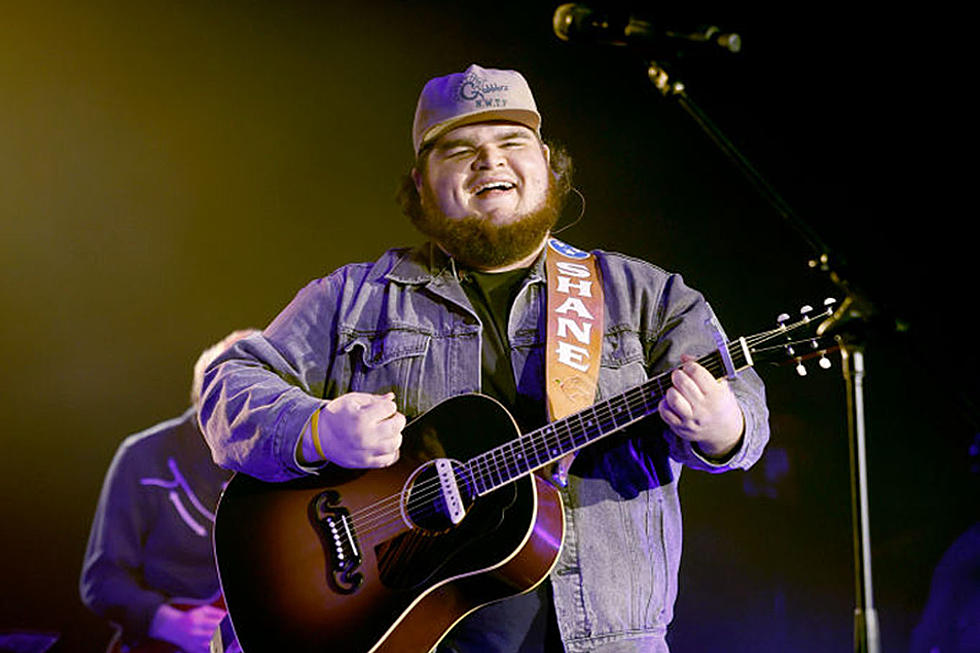 Shane Profitt Tonight in Nampa & the Story of How He Got Famous
Getty Images
Shane Profitt will be playing tonight in Nampa at the Ford Idaho Center Amphitheater!
The concert is a benefit concert that will take place right after Stampede for the Cure.
Because his show is tonight, we wanted to let you know a little bit more about Shane...
Shane Profitt is a down-to-earth "Southern musician" that has come a really long way, and his journey from a blue-collar job to sold-out shows is inspiring, even selling out shows at the historic Ryman Auditorium in Nashville.
But here's what's crazy, just about a year ago, Shane Profitt was making $12/hour mowing lawns for the city he lived in, and his life suddenly changed by a totally unexpected event...
Meeting Chris Janson at a sushi restaurant while on a first date.
Yes. When Shane and his date were walking into the restaurant, Chris Janson held the door for them. How crazy is that? Shane has shared publicly many times that he had only been to 7 concerts in his life, and that Chris Janson was 5 out of those 7 concerts. So, as you can imagine, Shane was nervous and meeting someone he had always looked up to.
It took just a few seconds of courage, but Shane Profitt told Chris Janson that he was a huge fan of his, and that he also writes songs. It just so happens that Chris Janson's wife, Kelly Lynn, is his manager and a well-known music publisher, and she gave Shane her email and promised that they would listen to whatever music he sent them!
2 weeks after that night... Chris Janson invited Shane Profitt on tour with him and offered him a publishing deal! Shane quit his lawn-mowing job and everything changed.
Now, Shane is making waves in the industry with his song, "How It Oughta Be," and a new debut collection. He's also busy on tours but has announced on social media that he has new music in the works.
It's going to be so much fun having Shane Profitt at the Ford Idaho Center here in Nampa!
Boise Area Country Concerts 2023
Check out the list of all the country concerts coming to the Treasure Valley in 2023
Pictures | Luke Combs at Albertson's Stadium in Boise 2023
Pictures from the Luke Combs concert (featuring Lainey Wilson and Riley Green) at the Albertson's Stadium in Boise, Idaho 2023.
Lots of BIG Surprises at Kane Brown's Concert in Nampa
Major Concerts Coming to the Boise Area in 2023
When it came to the sheer number of concerts, 2022 was a year that the Treasure Valley won't soon forget. But 2023? There are some BIG artists looking to make a splash in Idaho!
Photos | Reba McEntire at The Ford Idaho Center 2023
Photos | Safe to Say Idaho Loves Morgan Wallen...
76 Unbelievable Photos of How Much Downtown Boise Has Changed Over 10 Years
The Google Maps car first visited Boise in 2007. Things have changed A LOT since then!