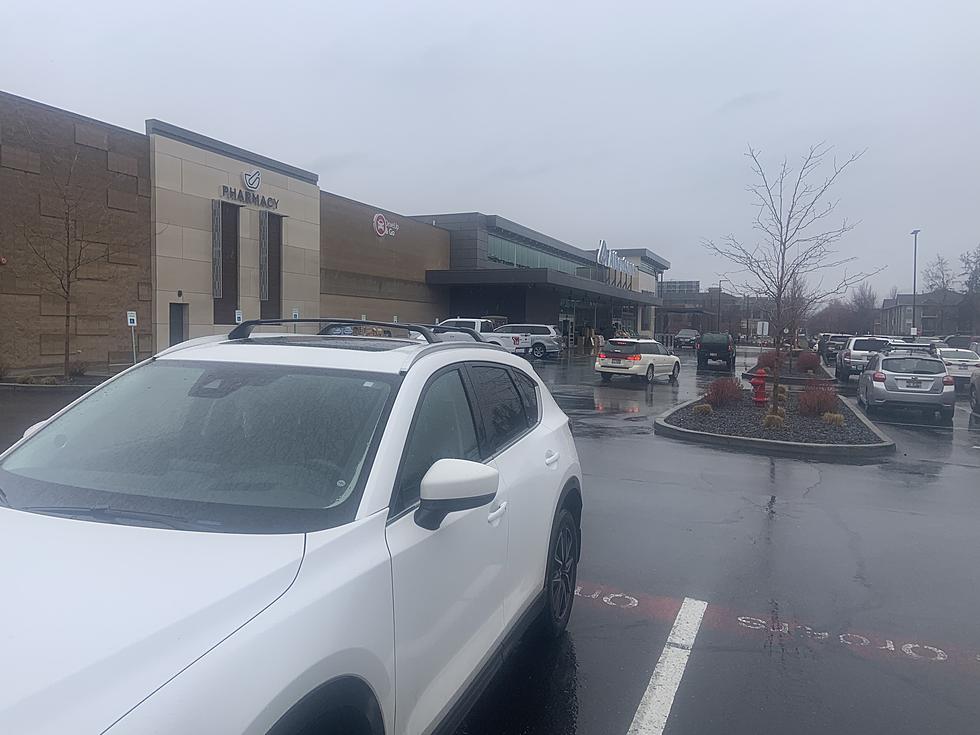 To The Selfish Jerk In The Albertsons on Broadway Parking Lot
Marco/TSMBoise
Shopping is not my favorite activity. I should clarify.  Grocery shopping is not my favorite activity. I don't like crowded stores, lines, or trying to figure out the difference between all the different cheese brands. That's why I quickly jumped on the trend when Albertson's introduced Drive Up and Go shopping. Do your shopping online, then later that day, on your way home from work, you park, and someone brings your order to you and even loads up your trunk. Grocery shopping has never been easier, less stressful, and even enjoyable.  
Recently, I've noticed that during high traffic times at the store, people will use the spots dedicated to this Drive Up and Go shopping as a regular space. I understand what you might be thinking: "I'm only going to be a few minutes," or "I'm just getting one thing," or "no one will notice if I park here."  
Yes, the spots are close to the door. No, the signs don't threaten you with a $250 fine like the handicap spots do. There will probably be no consequence to your action. Regardless, you are rude. These spots are close to the door, so the employee running from the store to the car doesn't have to go very far. The up-front parking spots keep the service running fast and convenient. You are being selfish.
Your actions may not be illegal. You might even enjoy that you're doing something rebellious. You're not saving all that much time, and you're not cool.  
Don't be that jerk. Follow the signs when you go to Albertson's or any other store in Boise. Stay out of the spot reserved for expecting mothers, veterans, or the employee of the month. Park in a regular spot for regular people because that's what you are.
More Parking Lot Jerks In Idaho
Should Idaho Law Focus Its Attention On Shopping Bags?
Idaho doesn't have a tax on plastic bags at the grocery store... should they? Here's what the people of Idaho are saying.