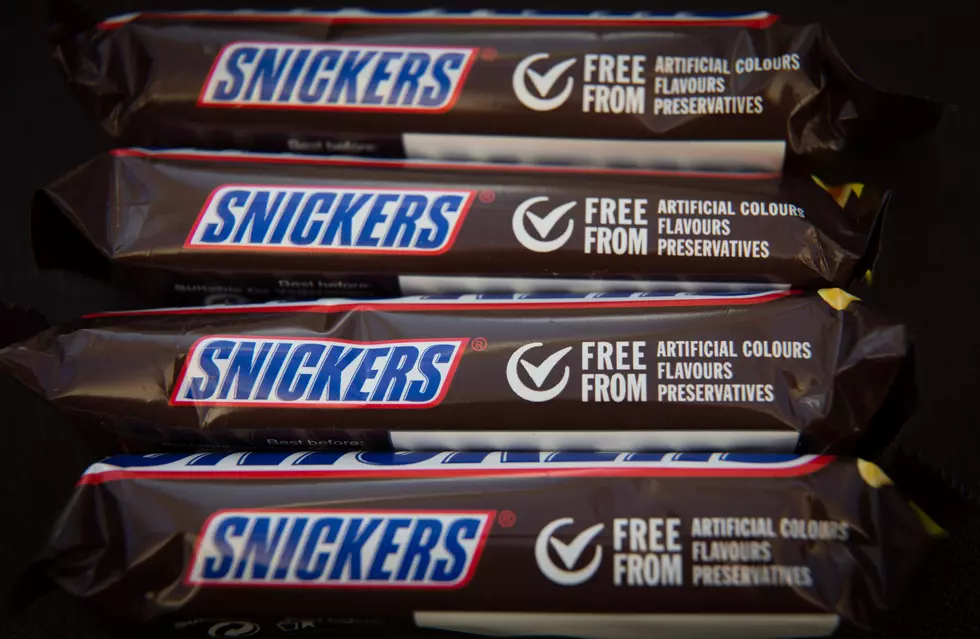 Snickers Will Give Away 1 Million Free Candy Bars if Halloween's Date is Officially Changed
Matt Cardy, Getty Images
As an adult who doesn't have any kids of my own, I don't have a dog in this fight.
Thursday? Saturday? No matter what day Halloween falls on, I'll still go obnoxiously over the top with my costume...even if that means I'm one of three employees in our building that will actually dress up to participate in the corporate wide costume contest. (For the record, Boise never wins.)
But if you're a parent, chances are you're pretty passionate about the online petition proposing that the Federal Government officially changes Halloween to the last Saturday in October, rather than a firm October 31. At this point, it's gained well over 100,000 signatures meaning that they now officially have to take it under consideration.
We talked to Shane, a dad of three, who's married to a 4th grade teacher here in the Treasure Valley and their family is totally on board with the proposed change.  Not only does he see his kids struggle getting up and moving for school the day after staying up late for trick-or-treating and chowing down on treats, his wife sees how it negatively impacts their performance in the classroom when Halloween falls on a weeknight.
In addition to a lot of passionate parents, the petition is being backed by a high profile national candy brand! Snickers tweeted that if the Federal government makes the switch, they'll give away 1 million of their candy bars to celebrate the safer, longer day a Saturday provides for Halloween fun!
There's already a massive number of trunk-or-treat events that happen in the Treasure Valley on the weekend before Halloween and some parents already treat those as an alternative to trick-or-treating on a weeknight, anyway...so opinions from people living in the Treasure Valley can easily swing both ways.