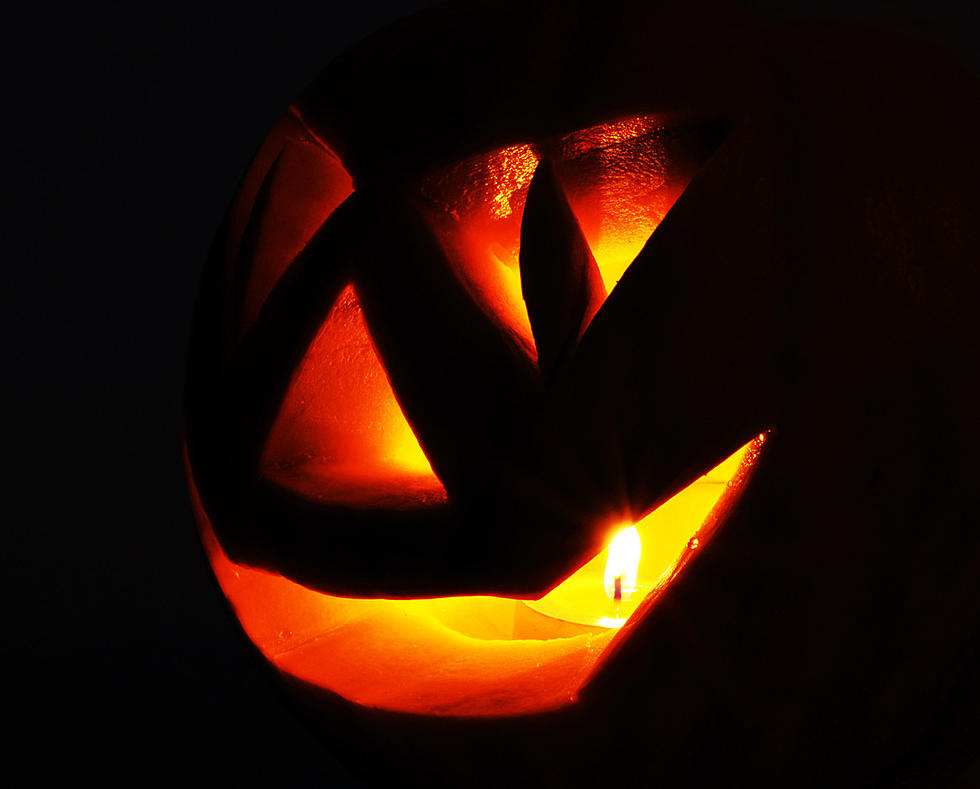 Show Us Your Ugly Jack-o-lantern For Linder Farms Passes
alexcoolok, ThinkStock
"I need your help with something this weekend." My husband had no idea what he was getting himself in to. 
Somehow my husband got himself wrapped up in a pumpkin carving competition and needs produce his masterpiece sometime this weekend.  I just stared at him, blinking repeatedly, when he asked for help.  I'm a crafty human. I love myself a good Paint Nite. I've made the most adorable snowmen ever out of Dollar Tree fish bowls, glitter and Christmas ornaments. Heck, I've painted some pretty incredible pumpkin characters in the past.  But carving them? That's a different story.
My family didn't carve pumpkins when I was younger.  In fact, I never gave it a try myself until I was in college and let's just say...my poor pumpkin didn't look cute when he was finished. In fact he kind of reminded me of this new Kit Kat Commercial.
So needless to say, I tried to politely turn down helping him without laughing manically. I can't be the only one that's carved a horribly, disfigured jack-o-lantern right? Show us your ugliest attempt at carving a jack-o-lantern by uploading a photo below. You have until Wednesday, October 23 at 11:59 p.m. to upload your photo for a chance to win a four pack of tickets to Linder Farms!
BTW, here's is my poor pumpkin. As you can see by the stencil in the background, he didn't look anything like he was supposed to.