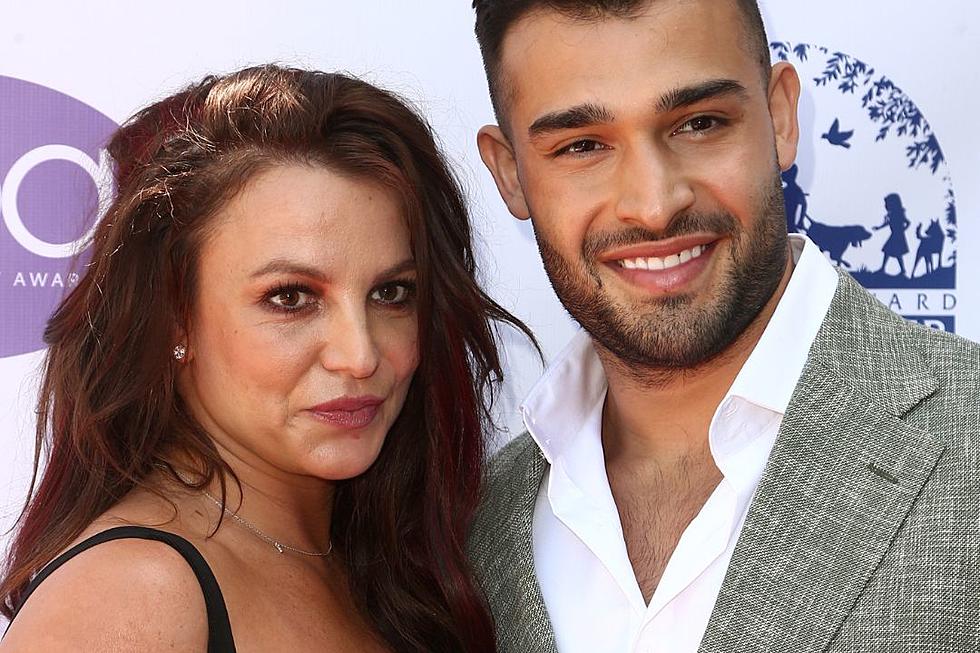 Sam Asghari Denies He Threatened to 'Exploit' Britney Spears With Embarrassing Videos Amid Divorce
Tommaso Boddi, Getty Images
A representative for Sam Asghari has responded to allegations that Asghari is trying to "exploit" is soon-to-be ex-wife, Britney Spears, for monetary gain.
Speaking to Entertainment Tonight, Asghari's rep said his client has no plans to challenge the prenuptial agreement that was put into place before he and Spears wed in June 2022, despite rampant reports otherwise.
"There are many claims that Sam is challenging the prenup and threatening to exploit his ex-wife with videos. However, all these claims are false," the rep said in a statement.
"No negative intention has ever been directed towards her and never will be. Sam has always and will always support her," the statement continued.
A source previously alleged to Page Six that Asghari was threatening to release "extraordinarily embarrassing information" about Spears "unless he gets paid."
READ MORE: Britney Wrote 'Don't Hang Up' About Phone Sex With Colin Farrell
According to reports, the former couple's prenup agreement pays Asghari $1 million for every two years of marriage, with a cap set at $10 million after 15 years.
Page Six reports Asghari stands to receive nothing, however, as he filed for divorce less than two years after their date of marriage. The fitness trainer listed his and Spears' date of separation as July 28, 2023 on their divorce filing.
On Thursday (Aug. 17), Asghari spoke out publicly for the first time about his and Spears' separation, just one day after news of their split first broke.
"My wife and I have decided to end our journey together. We will hold onto the love and respect we have for each other and I wish her the best always. S--t happens," he wrote in an Instagram Story.
Spears has not yet commented publicly about their split.
Asghari and Spears met on the set of the pop star's music video for "Slumber Party" in 2016. They got engaged in 2021.
Despite the drama surrounding the divorce, Spears is reportedly planning a musical comeback with a brand new album. If it comes to fruition, the album will be her first since 2016's Glory.
Celebrity Couples Whose Breakups Broke Our Hearts
Here are 25 iconic celebrity couples that definitely made us shed a tear when they went their separate ways.