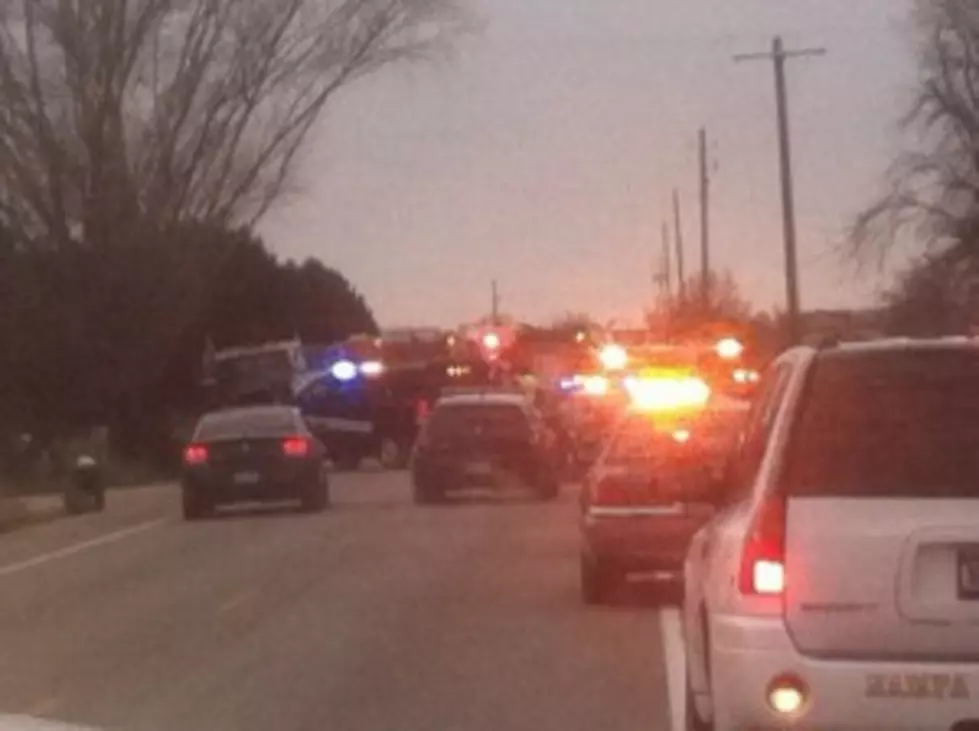 School Bus And Dump Truck Crash
Katie Terhune photo
One child has died and nine more were injured after a dump truck crashed into school bus # 11 near Deer Flat and Happy Valley roads south of Nampa.
Troopers with the Idaho State Police say the crash killed one child, and caused multiple injuries to 9 other students. Two children were taken to St. Alphonsus in Boise, and two more were taken to Saint Al's in Nampa.
Officials at the Kuna School District have confirmed that the bus was headed to Crimson Point Elementary. Deer Flat and Happy Valley will remain closed until the investigation is complete.