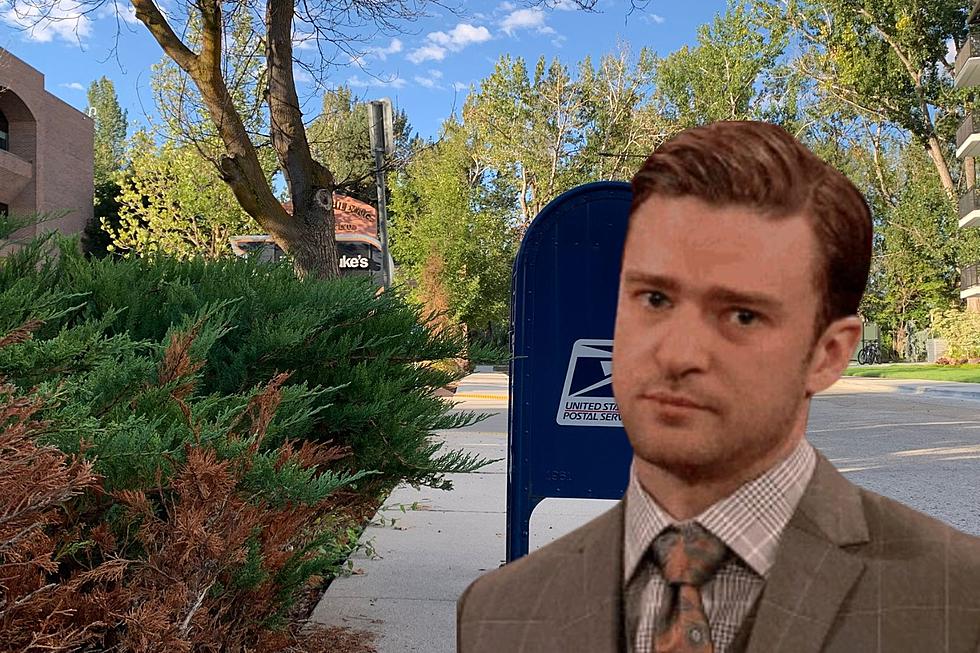 Boise, Whose Bright Idea Was it to Put a USPS Mailbox Here?
R. Valenzuela // Canva
Meet the Most Awkward Mailbox in Boise
Located off Park Center on the fringe of Downtown Boise, we're convinced this is the most awkward mailbox in the Treasure Valley.
In case you missed it, the government vessel is planted smack-dab in the middle of the sidewalk! Worse, the juniper that hasn't been trimmed all summer gives pedestrians about 20 inches of clearance!
Whose bright idea was it to put a mailbox here? Anything would've been better than this location—literally anything.
Who Decides Where USPS Mailboxes Go?
They don't just fall out of the sky, so who decides where USPS mailboxes go? It turns out that decision falls under the purview of your local postmaster.
According to MailboxWorks, "local postmasters decide what is best for their geographic location and mail service." Simple enough, right? Actually, no. Choosing a mailbox involves three important factors: the mailbox's exposure to the elements, a region's climate, and it's proximity to power lines.
Can You Get USPS to Move Your Mailbox?
Yup! Relocating your mailbox starts with a phone call to your local postman.
NEXT: Startling Confessions from a Boise Postal Worker!
How much do any of us really know about our neighborhood mail carrier?
When you think about it, postmen (and women) are tasked with one of the most important jobs in the nation: delivering our mail! USPS postal service employees are so significant, Uncle Sam classifies them as civil servants.
If you've ever wondered what it would be like to be a mail carrier, scroll on for a firsthand account from one right here in Boise!
Juicy Confessions From a Local United States Postal Services Worker
How much do we actually know about those who deliver our mail everyday?
15 Items That You're Absolutely Banned from Mailing in Idaho
If you're a regular Idahoan without special permits or certifications, these are items that you're absolutely not allowed to mail through the United States Postal Service. This doesn't represent all prohibited and restricted items, so if you've got a question about something you'd like to mail click
HERE
for more.